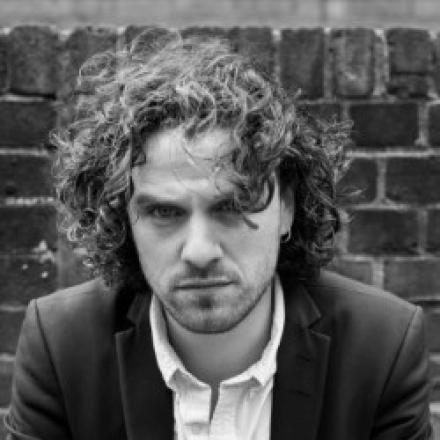 Alfie Brown captured the imagination in Edinburgh last year with a particularly candid show that touched on his relationship with the mother of his children, performer Jessie Cave. It was even more interesting because she was also doing a full run in 2018 which touched on her take on the relationship. This year Brown is back with a show called Imagination that still occasionally lingers on his thoughts about fidelity in the modern era, but also takes a look at wider aspects of modern culture.
Brown is already chatting to the audience before the official start of the show, but it later becomes apparent that this is part of the show. It would spoil the fun to say in what way, but a lot of Imagination is about how crowds behave and how people interact. There is a terrifically played out anecdote about going to an away Liverpool game in Southampton on the train – Brown is an avid supporter – which nails various different social dynamics. He also does a banging Scouse accent.
When I first saw Brown over half a decade ago i was immediately impressed by the originality of his ideas, but he seemed to lack the necessary focus. A gig could easily fall apart because of his constant self-analysis, which was usually interesting but not always funny. In recent years he has managed to harness his talents. He is now able to take cerebral concepts and frame them in an accessible, relatable way. It probably helps to make him interesting that he also talks with a lot of candour about his attitude to sex and his sexual needs and wants. That banging Scouse accent helps too.
He mentions in passing in this show that he and Jessie are now back together again. Who knows, maybe next year there will be another instalment in their reports from the Brown/Cave frontline. In the meantime Imagination is Brown the intellectual soccer nut playing the streetwise philosopher again and scoring freely.
Alfie Brown, Imagination, is at Monkey Barrel until August 25. Details here.
Read more Edinburgh Fringe reviews here.
****