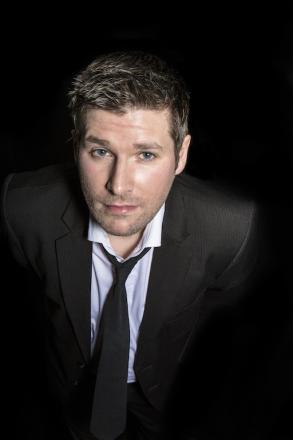 The BBC has commissioned a new TV series starring comedian Mark Nelson. 
The Scottish stand-up will front the six-part series Bad Influencer, being made for BBC Scotland. In the show he will be joined for each episode by two guests from the comedy world to look through the funniest social media posts relating to a range of topics, "from family and friends to dogs and the Scottish diet."
A transmission date is still to be confirmed but filming has already taken place.
He is also taking a show to the Edinburgh Fringe this summer, looking at the state of politics and more in Brexit Wounds.
Nelson often has audiences laughing at things they know they really shouldn't be laughing at. An MA degree in Politics from Glasgow University supports his comedy take on politics and topical writing.
He is in demand as a stand-up around the UK and his radio pundit work has seen him perform across the national networks including regular appearances on BBC 5 Live's Question Time Extra Time. He's a favourite on BBC Radio Scotland with shows such as Mark Nelson's Guide to Marriage; hosting The Good, The Bad and The Unexpected; Breaking The News and Fred At The Stand. TV-wise Mark has been seen on BBC Three's Comedy Marathon, The One Show (BBC 1) and BBC Scotland's Comedy Underground and Breaking The News in its inaugural series after transferring to onscreen.
You may know him best, however, for his "News at Three" creation - Mark's series of viral Facebook clips with his three year old daughter for BBC Scotland's Short Stuff platform, where they hilariously discussed issues such as the economy, global warming, Donald Trump and Easter. Still regarded as an internet sensation, and with over 140 million views to date (the Easter clip alone has nearly 100 million views) it is regardedas the BBC's biggest online-only original comedy smash-hit: https://www.facebook.com/NewsAtThree/
Brexit Wounds is at Gilded Balloon, Teviot, 31st July - 25th August: 8pm. Buy tickets here. 
Picture: Trudy Stade