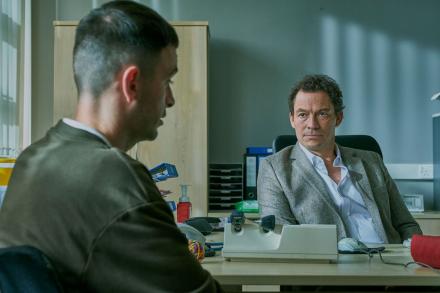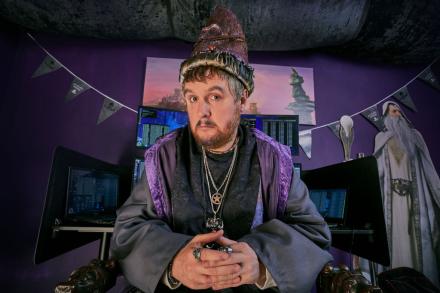 The first images and a trailer have been released to promote new Sky comedy Brassic. The series stars Joe Gilgun, Michelle Keegan, Ruth Sheen, Tim Key (pictured looking daft) and Dominic West (pictured looking serious) and will air on Sky One and NOW TV from 22nd August. 
The title comes from the work brassic, which is slang, coming from boracic lint, rhyming with skint.
Joe Gilgun (This is England), Michelle Keegan (Our Girl) and Damien Molony (Ripper Street) star in this new original comedy co-created by Gilgun and BAFTA-winning writer Danny Brocklehurst (Safe). With a distinct northern flavour, Brassic is about a group of working-class friends finding unconventional ways to win at life in northern suburbia. Ruth Sheen and Tim Key are also set to star. 
Joe Gilgun, co-creator, said: "I'm truly humbled by the opportunity. We've got an amazing team of creators and watching it all take form has been very moving. Bipolar is a big part of my life. We want to show that you can have mental health issues and in some cases live a productive, exciting life, full of adventure. Our writer Danny Brocklehurst and my friend David Quayle have been invaluable in taking this journey with me. Embrace who you are, decide what to be and go be it."
Danny Brocklehurst, co-creator & writer, said: "I couldn't be more thrilled to be making Brassic with Sky One. This is a passion project for Joe and myself and we have collaborated every step of the way to create an outrageous, funny, stylistically bold show that brings to life a rarely seen northern working-class world. This is a big-hearted show about life at the sharp end of modern Britain."
Jon Mountague, head of comedy for Sky, said: "I love the authenticity, hilarity and undeniable heart of Joe Gilgun's world and Danny has executed his incredible stories brilliantly. Brassic is really different - sometimes raw, often remarkable, and always human. Fantastic scripts complemented by an amazing cast. We can't wait to share the show with Sky customers."
Sky original comedy Brassic will be available to watch from 22nd August on Sky One and streaming service NOW TV
Watch The Brassic Trailer Below.