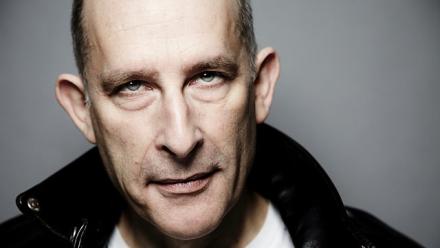 Nick Revell's Radio 4 series BrokenDreamCatcher is to return in 2020.
The first acclaimed series featured the stand-up going off on various flights of comic fancy involving Vladimir Putin's missing bottom, evil cats and a laughing fridge.
The show will be recorded next Spring at the King's Head in Crouch End for a delivery date of June and will be broadcast later in the year. It will be a GiddyGoat Production, produced by Steve Doherty.
"The acoustic and general feel of the room there is perfect this show," says Revell. "Being pretty small it doesn't drag you into a bigger level of performance. This can be an accidental problem when you are trying to create an intimate level of communication between the performer and the listener. Also of course, the venue's catchment area is a great demographic for me."
Revell has been busy putting together ideas for the recording and also working on his upcming Edinburgh show. "I'll be selecting from a list which will include BrokenDreamCatcher - or Clash of the Hipster Shamans. This is about when the only functioning dreamcatchers in North London, owned by Gwyneth Paltrow and me, are vandalised by a vengeful hipster shaman, causing innumerable bad dreams and evil spirits to escape and threaten the mental health of the entire area.
Other possible stories will be The Theme Park at the End of the World, (about a visit I make to Hades via a theme park ride, and bring the daughter of some friends back to our world, with tragic results); The Tale of Time Travelling Tartan Tea Towel, where I buy a souvenir tea towel in a Highland gift shop, get transported back to 18th Century Scotland, debunk the romantic legend of the 1745 Jacobite Rebellion and look at the way identity myths were used to exact blind and suicidal loyalty from the lower end of the clan system, while the leaders all went back to live in luxury in Italy and France, and spent the rest of their lives writing sentimental ballads to make the slaughter sound lovely and exciting so that similar exploits might appeal to subsequent generations. Effectively - how fake news and lies about national identity existed and operated in a world we still assume was somehow simpler…
The Return of The Unicorn  - where herds of unicorns return to Yorkshire after Brexit and form the foundation of the county's prosperity. Until disaster strikes…(really pleased with the twists in this one, but don't want to go into detail for fear of blowing the surprises. And also of course, because it's hostage to imending events).
Eurasia's Most Eligible Psychopaths and Their Lovely Homes 
(
this year's live show
) - where an international song contest turns into a celebrity hostage situation on the New Silk Road with severe geo-political ramifications. My involvement started when I get into a conversation with a Bactrian camel in Regent's Park zoo, as a result of smoking a joint of high-grade Northern Californian sensimilla rolled in cigarette papers printed with pages from Philip K Dick's 
Do Androids Dream of Electric Sheep? 
It's a satire on PR, essentially, but does feature a fist-fight between two American showbiz icons in a North London pub, which is made less worse than it could have been thanks to Kofi Annan.
I'm also hoping to do the Tartan Tea Towel as a three-hander play next year; I've been reading a lot of Dario Fo recently and want to try and emulate his mix of satire and farce which had such a broad appeal. Sounds presumptious, so I stress that even a pale imitation would be pretty good."
Revell has also revealed to BTJ that the BBC will be making both series available on BBC Sounds. He also explained how one of his biggest fans is musician Curtis Stigers. "I met him about 15 years ago through a mutual friend. (the film director Mike Hoffman - 
Soapdish, The Last Station 
etc). They are from the same town in Idaho. He was touring with a jazz trio at the time and I really liked the stripped-down outfit and the range of stuff they were doing. Also, all of them drank proper English Real Ale after the gig, so we've been good friends ever since. He's jealous of my better looks and singing voice of course, but we still get on. He's a very knowledgable comedy buff too. He is at Ronnie Scott's until June 23." (editor's note - sadly, though good news for Curtis, it looks like it is
sold out
)