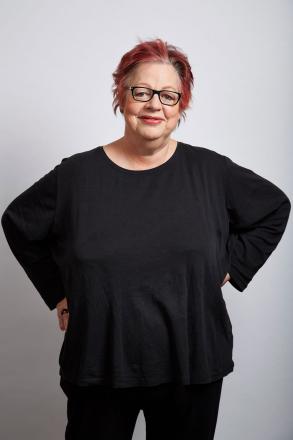 The BBC has defended comedian Jo Brand over her joke about throwing battery acid instead of milkshake.
Brand made the joke on Tuesday night's edition of comedy show Heresy, which was broadcast on Radio 4 at 6.30pm.
She said: "...Certain unpleasant characters are being thrown to the fore and they're very, very easy to hate and I'm kind of thinking: 'Why bother with a milkshake when you could get some battery acid?'" and then followed it up by clarifying that she was being satirical: "That's just me. I'm not going to do it, it's purely a fantasy, but I think milkshakes are pathetic, I honestly do, sorry."
Following a complaint from Nigel Farage that "the police need to act" the BBC has said of the show, which was created by David Baddiel, "Heresy is a long-running comedy programme where, as the title implies and as our listeners know, panellists often say things which are deliberately provocative and go against societal norms but are not intended to be taken seriously."
Nigel Farage also tweeted: "I am sick to death of overpaid, left wing, so-called comedians on the BBC who think their view is morally superior. Can you imagine the reaction if I had said the same thing as Jo Brand?"
And a spokesman for the Prime Minister has said: "The Prime Minister has consistently said politicians should be able to campaign without harassment, intimidation and abuse. It is for the BBC to explain why it was appropriate content to broadcast."
The joke has continued to cause controversy. Some people have circulated the initial remark without the part where she said she didn't mean it. Others have pointed out that the BBC did not defend Danny Baker when he posted his controversial tweet – instead he lost his job. Others have condemned Brand yet have been accused of being the kind of people who demand the right of free speech.
Update 13/6: The joke has now been edited out of the programme on the BBC's catch-up service.