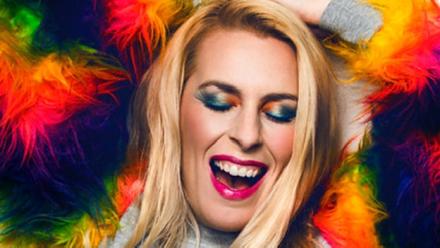 In The Last Woman On Earth Sara will travel the world on a mission to track down the world's most endangered jobs, in a bid to become a living filing cabinet of soon-to-be-lost skills.
Should these threatened professions Sara encounters be protected from the unforgiving pace of the modern world, or is it time to move with the times?
Sara says: "The world is changing and I'm going to find out what that means to people's everyday lives. This is a chance for me to learn about the history, politics, and technology of these fascinating countries and pick up new skills just as they're about to stop existing. I'm also going to do some Michael Palin and Joanna Lumley impressions and climb a really high tree even though the BBC has said they won't insure me."
Patrick Holland, Controller BBC Two, says: "Sara is a brilliant talent and I'm delighted that she's bringing more wit and insight to BBC Two in this series about the changing world."
Laura Gibson, Creative Director, Talkback, says: "We're thrilled to be working with the multi-talented Sara on this exciting project. She's the perfect person to explore these various cultures and have no doubt she will master all the dying professions she encounters."
The Last Woman On Earth (2x60) was commissioned by Patrick Holland, Controller, BBC Two and David Brindley, Head of Commissioning, Popular Factual and Factual Entertainment and the BBC Commissioning Editor is Catherine Catton. It is a Talkback production, created and executive produced by Laura Gibson, developed by Charlie Bennett. The series producer is Mus Mustafa and the series director is Tom Thompson.