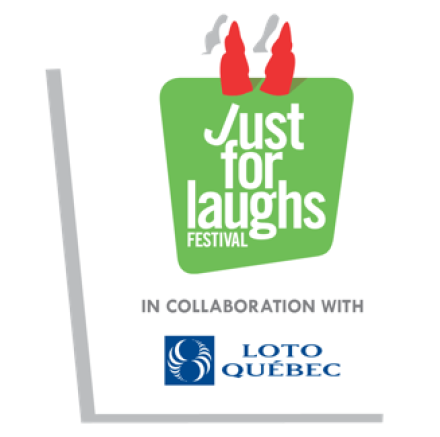 Just for Laughs in Montreal has announced more names for this July's Festival.
The 2019 line-up will include Wanda Sykes, Blake Griffin, Nick Kroll, Fred Armisen, Ronny Chieng, Shaun Majumder, Steve O, She The People, Jeff Ross's The Roastmaster's Invitational, How Did This Get Made? and Margaret Trudeau.
There are also additions to the Brit(ish) shows. Joining the previously announced host Jimmy Carr and special guest Sarah Millican are Jamali Maddix, Mawaan Rizwan, Fin Taylor and Flo & Joan. Brit(ish) will be taking place on Friday, July 26, 2019 and Saturday, July 27, 2019 at 7:00pm at MTELUS.
These new names are joining the previously announced all-star lineup of some of today's top comics, including Adam Sandler, Aziz Ansari, Trevor Noah, Jim Jefferies, Jonathan Van Ness, Howie Mandel, Hasan Minhaj, Rachel Bloom, and more.
Multi-award-winning actress, producer, and comic, Wanda Sykes has recently appeared on ABC's Black-ish, Comedy Central's Broad City, and HBO's iconic Curb Your Enthusiasm. Her first and second HBO stand up specials Wanda Sykes; Sick and Tired and I'ma Be Me were nominated for Primetime Emmy awards. Sykes went on to star and produce the Comedy Central show Wanda Does It, and her own late-night talk show on FOX, The Wanda Sykes Show; not to mention 5 years as part of HBO's critically acclaimed Chris Rock Show. Wanda Sykes will be returning to the JFL stage this summer to host The Wanda Sykes Gala taking place on Friday, July 26, 2019 at 7:00pm, at Salle Wilfrid-Pelletier at Place des Arts.
Blake Griffin, is returning to the Just For Laughs Festival in Montreal this summer as host and curator of the stand-up show, comedy.by blake. By working with long standing partner Red Bull, Blake raises funds for the Team Griffin Foundation, an organization committed to young men and women - providing them the best opportunities to develop and showcase their skills and learn essential lessons of life, competition and hard work. "Just for Laughs is my favorite comedy festival and it holds a lot of special memories for me," said Griffin. "I'm so appreciative that comedy. By Blake has been added to the summer roster. Hopefully we don't screw it up" comedy. By blake produced by Red Bull, will be taking place on Thursday, July 25, 2019 at 7:00pm at L'Olympia.
Actor, comedian, voice artist, screenwriter, producer, singer and musician, Fred Armisen, best recognized as a cast member on NBC's Saturday Night Live from 2002 through 2013, which won him an esteemed Peabody Award, will make his Montreal JFL debut this summer. As co-creator and co-star of IFC's famed sketch comedy series Portlandia, Armisen was nominated for an Emmy Award in 2012, 2013 and 2014. Armisen's film and television career features many small but memorable roles, including characters in Netflix's Big Mouth, Anchorman: The Legend of Ron Burgundy, Eurotrip, Tenacious D in the Pick of Destinyand many more. Fred Armisen's Comedy For Musicians but Everyone is Welcome will be taking place on Saturday, July 27, 2019, at 7:00pm at L'Olympia.
Actor, writer and producer, Nick Kroll, recently co-created and voiced numerous roles on the Netflix animated series Big Mouth, which has been heralded by the Hollywood Reporter as "sweet, progressive and breathtakingly filthy,". In January 2017, Kroll wrapped his Broadway debut with the critically acclaimedOh, Hello on Broadway. Nick had his own Comedy Central sketch show Kroll Show and starred as Ruxin in the hit FX show The League. Next up, Nick can be heard in Universal Pictures' upcoming animated film,Secret Life of Pets 2, and MGM's upcoming The Addams Family. Nick Kroll will be performing standup for one night only on Thursday, July 25, 2019, at 9:30pm at L'Olympia. 
Stand-up comedian and stunt-performer, Steve-O, (a.k.a. Stephen Glover) was willing to do whatever it took to become famous, so he began to pitch his ridiculous home videos to various film producers. Eventually, his videos made it into the hands of Jackass creator, director and producer, Jeff Tremaine, who was working with the infamous Johnny Knoxville to create the stunt-based reality show, MTV's Jackass. The rest is history. As a New York Times bestselling author for his memoir Professional Idiot, Steve-O has established himself as a force in the world of stand up. His first hour special, Guilty as Charged aired on Showtime to positive reviews. Steve-O is bringing his Bucket List Tour, a multimedia comedy experience that includes screening footage of some of his most elusive and outlandish stunts, to Montreal on Wednesday, July 24, 2019 at 9:30pm at L'Olympia 
Have you ever seen a movie so bad that it's good? Paul Scheer (Black Monday, The League, Veep), Jason Mantzoukas (The Good Place, The League) and June Diane Raphael (Long Shot, Grace & Frankie) are experts in the best of the worst of cinema. On each episode of their award-winning podcast, How Did This Get Made? they gather with their funniest friends and subject themselves to a cinematic nightmare and report back to you with the results. Live recording of How Did This Get Made? will be taking place on Saturday, July 27, 2019 at 9:30pm at L'Olympia.
Buy tickets here: www.hahaha.com