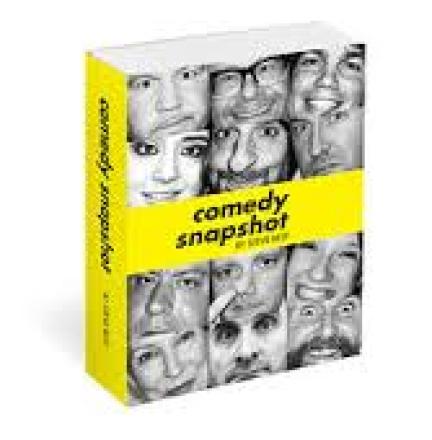 Did you know that Jack Whitehall was related to David Dickinson? No, me neither. That is just one of the little gems in Steve Best's new book Comedy Snapshot. Best is a a comedian himself as well as a photographer, so was able to get intimate, relaxed portraits of some of comedy's biggest stars backstage. The book is a great document of contemporary UK comedy and very much a labour of love, with over 400 black and white portraits. When Best took the pictures he also asked the comedians to answer the same questions, including asking them for an unknown fact about themselves - hence the Whitehall/Dickinson bombshell. You'll have to buy the book if you want to find out what comedian-turned-crime-novelist Mark Billingham has done with both Gordon the Gopher and Danni Minogue.
Comedy Snapshots is published on April 1. Information here. There is also an exhibition of pictures form the book at The Nancy Victor Gallery, 6 Charlotte Place, London, W1T 1SG. Private view: 1 April 2014, 6.30–8.30pm. Exhibition: 2–7 April 2014. Hours: 10–6pm Monday–Friday
Jack Whitehall
 JOKE:
 I bought one of those anti bullying wristbands when they came out. I say bought, I actually stole it off a short, fat, ginger kid.
 FACTS:
 I started when I was 17.
 I'm a distant cousin of antiques expert David Dickinson
 My Great Grandfather was a cross dresser.
 I collected Pokemon and still have every card in a box in my room.
 WHERE
 The Comedy Tree, Putney, December 2010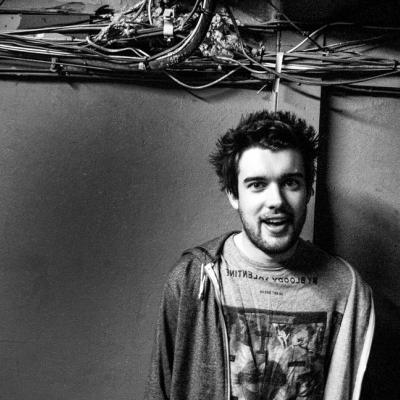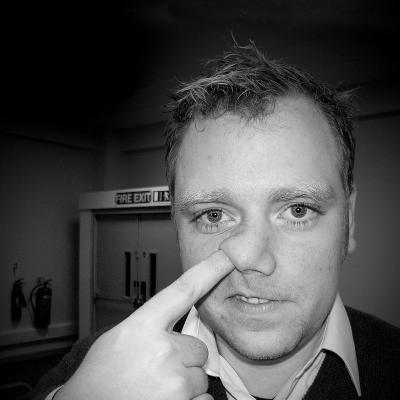 Rufus Hound
 FACTS:
 I did the PR for Russell Brand and Shappi Khorsandi's first Edinburgh shows. Badly.
 I fucked up my school carol concert by being the lone chorister who sings the first verse of Once in Royal David's City, by singing it to the tune of Hark the Herald Angels Sing. Easily done.
 I have shown my anus hole to Frankie Boyle
 I used to have a job performing science demonstrations in Covent Garden.
 WHERE:
 Kettering, December 2008
Lee Mack
 JOKE:
 Two blind fellas walk into a wall.
 FACTS:
 I started in 1994.
 The first horse I ever rode was Red Rum.
 I've yet to meet a comedian who is better than me at darts.
 I got sacked as a blue coat at Pontins (Hemsby) for swearing at the audience.
 My first TV appearance was in the crowd of It's A Knockout.
 WHERE
 Headliners, Chiswick, September 2009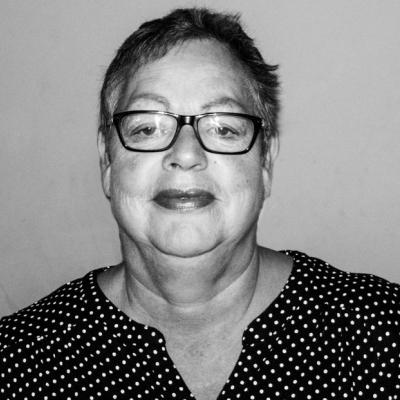 Jo Brand
 JOKE:
 My husband never learnt how to drive… in my opinion.
 FACTS:
 I started in 1986 in a nightclub in Soho for a benefit.
 I like knitting
 I have an international rally driving licence
 I have the key to the city of London
 WHERE:
 Brunel University, October 2013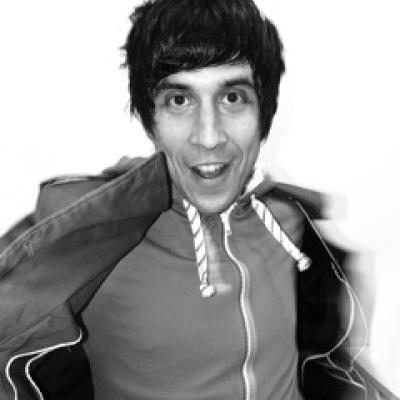 Russell Kane
 FACTS:
 Likes cats, not gay
 Won Mastermind with the literary subject 'Evelyn Waugh'
 Can belch at will. 
 WHERE
 Hecklers, Aldershot, April 2008