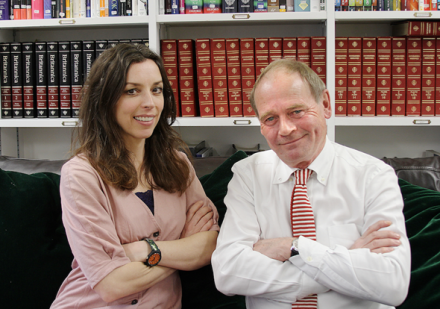 Bridget Christie will be the next curator of BBC Radio 4's The Museum of Curiosity, joining John Lloyd as co-host for the new series.
Produced by Victoria Lloyd and Anne Miller, The Museum of Curiosity is a comedy show which invites the world's most interesting guests to donate the exhibit of their choice to an infinite, imaginary museum. Previous guests have included astronauts Buzz Aldrin and Helen Sharman (the first Briton in space), poet Benjamin Zephaniah, hostage negotiator Sue Williams, shepherd Amanda Owen and neurosurgeon Henry Marsh. 
The series will record in the BBC Radio Theatre in Broadcasting House at the beginning of June and airs for 6 weeks from Monday 30 September 2019 at 18:30 on BBC Radio 4.
Bridget Christie says: "It is an absolute honour to become the 14th curator of The Museum of Curiosity. I've wanted to curate a museum ever since I saw a waxwork of Prince William in the Louis Tussauds House of Wax in Great Yarmouth, and now here I am. I have to say though that there's a fair bit of work to be done at the museum itself, in terms of access and security, and let's not mention the toilet facilities."
John Lloyd adeed: "We've had some truly amazing curators over the years, but they don't come smarter, funnier or nicer than Bridget." 
Bridget Christie is the multi-award-winning comedian behind hit show A Bic For Her, Netflix's Stand Up for Her, A Book for Her and Radio 4's Rose d'Or winning Bridget Christie Minds The Gap. She is the 14th curator in an illustrious group which includes Sarah Millican, Noel Fielding, Jo Brand, Romesh Ranganathan, Sally Phillips and Lee Mack.
John Lloyd CBE is the multi-award-winning producer behind The News Quiz, Blackadder, Spitting Image, Quote…Unquote, Not The Nine O'Clock News and QI. He has presented The Museum since its first series in 2008.
Tickets for the recordings will be available online from Friday 10th May here: http://www.bbc.co.uk/showsandtours/shows/