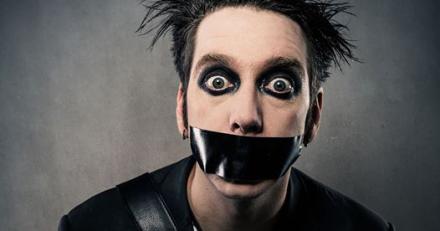 Award-winning wordless performer Tape Face is touring the UK again this autumn with a brand new show.
The tour has not been officially announced but tickets are now on sale for 14 dates, starting at Liverpool's Epstein Theatre on September 8 and currently finishing at the Corn Exchange in Stamford on September 26.
The artist formerly known as The Boy with Tape on His Face was a finalist of America's Got Talent 2016 and in 2017 had a run in the West End of London at the Garrick Theatre. Since last touring the UK the former street entertainer – real name Sam Wills – has had a residency in Las Vegas and has just finished a tour of the USA.
See dates and buy tickets here.