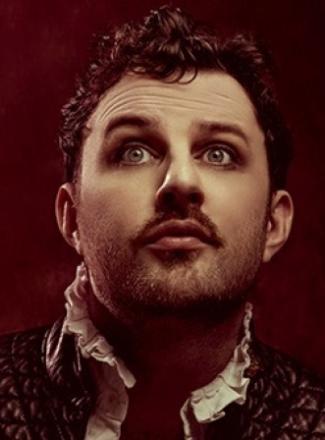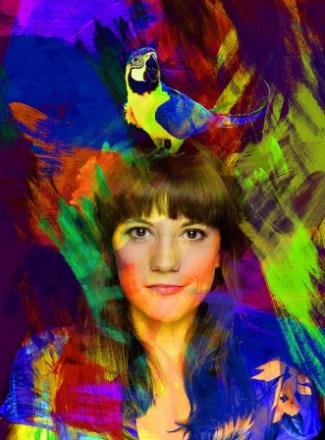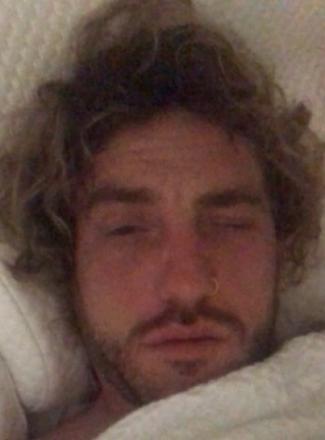 The Pleasance has announced 140 new Edinburgh Fringe shows for 2019. Tickets for all shows are available here and on 0131 556 6550.
Pleasance is known for its comedy programme where the newest comics from around the world stand alongside the favourite and most renowned artists. Through original songs and stand-up, New York comedy sensation Catherine Cohen will explore life as an immortal millennial who is tragically unverified on Twitter – a show about living, laughing and loving.
Funny Women Award Winner 2018, Cam Spence, is exploding onto the Fringe scene with her hilarious debut hour of idiosyncratic character comedy. Aaron Chen is unpredictable in his debut hour showing us his dark side and what makes him evil and mean. Failed 80s diva and Dorking's most successful pub singer Yasmine Day boldly attempts to revive her flagging career with a last-ditch concert extravaganza in this debut character comedy from Jay Bennett.
George Fouracres (know from sketch group Daphne), Wolverhampton's fancy-pantsiest son, tells stories of a Black Country childhood, sings ancient ballads and splatters his odd brain matter all over the stage. Featured in 2018's Comedy Reserve at Pleasance, Helen Bauer dreams of being a sweet angel handling any drama with grace – but that isn't always how it turns out.
Also fresh from last year's Comedy Reserve are Sophie Duker – this silly, sexy and savage stand-up talks about race, sex and (definitely not) being a goddess - and Nigel Ng (as seen on Comedy Central's Standup Central, Roast Battle) who brings you on a joyous romp through his life in the UK as a Malaysian immigrant.
Huge Davies brings us dark humour, surreal songs, his customised wearable keyboard and, of course, carparks. James McNicholas (one third of critically-acclaimed sketch act BEASTS) debuts with a story about boxing, even though he's never boxed! Join Kai Samra as he dissects life as a young, working class, British Asian in the 21st century - from police stop and searches to a complete lack of costume options at fancy dress parties. Travelling back in time to her errant teenage years, Kelly Convey takes us through her twenties as an executive, right up to the life-changing decision in her thirties to become a comedian.
Australian comedian Ray Badran recently moved to the UK and this is a show all about big issues plaguing us all such as, pockets, Subway sandwiches, fridges and more. Janine Harouni thinks it's important to stand up for what you believe in, even if you have to do it really nicely. Winner of the BBC New Comedy Award 2018 and the reigning Scottish Comedian of the Year, Stephen Buchanan brings his sharp story-telling and offbeat observations as he delves into the reality of living at home with his mum and a refugee. The twisted minds of Gein's Family Giftshop and sweaty bodies of Goose combine to bring you something brand new: Tarot where an audience member has their cards read, and the selected tarot becomes a purported framework for the show itself.
Winner of the Edinburgh Comedy Award for Best Newcomer 2018, Ciarán Dowd (pictured) is back with this supernatural action-adventure follow up. Newcomer Nominee Adam Hess returns with his show about getting stuck in a lift for 25 hours. Fellow Newcomer Nominee Darren Harriott tries to work himself out with his trademark passion and insightful wit. Jayde Adams rifles through all the noise and self- promotion to ask what she needs to do to be a successful independent woman!
Edinburgh Comedy Award Nominee Seann Walsh (pictured) returns to Edinburgh as he recounts the week following 6th October, during which he was famously undermarked for his Pasodoble. Tom Rosenthal tells the story of how he spent his life trying to avenge the theft of his foreskin. After a Fringe hiatus, award-winning Lucy Beaumont is ready for a break from motherhood and back for an hour of life affirming laughter. Fringe favourite Lucy Porter returns with another fantastic stand-up show, asking us if life is perhaps slightly more complicated than Brown Owl let on. Also returning, like a phoenix rising from the flames, is comedy daredevil Nick Helm.
Multi award-winning comedian and musician Vikki Stone (pictured) returns to Edinburgh with a new show of her trademark comedy songs and stand-up. Phil Wang is back with an hour of absolute gold exploring sex, romance, politics and his mixed British-Malaysian heritage. Watch award-winning comedian Pierre Novellie bring some intellectual levity to various absolutely appalling subjects. The uncontrollably funny Rhys James takes a break from our screens (Mock The Week) to return to the Fringe.
Sunil Patel, as seen on BBC, C4, C5, Dave, Comedy Central, brings us White Knight. Having made a name for herself turning tragedy and anxiety into big laughs, Suzi Ruffell is back asking whether all stand ups are at their best when they are miserable. Ivo Graham offers up more hilariously anxious blather from one of the most hilariously anxious blatherers in the business. The Fringe's favourite Frenchman, Marcel Lucont, returns for his tenth year with an exquisite new show and a live band to abuse.
Alice Sneddon looks at her perfectly normal childhood, happy life and general feeling of contentment, and then asks, "Could I be our next Charles Manson?" Having worked in a million different jobs, Ben Pope has decided it's time to tell you all about work work work and clock in! Rosie Jones returns looking at the difficulties of navigating the world whilst being the only disabled, gay, northern comedian. Jake Lambert returns with a new show packed full of one-liners all about his mistakes. The wonderful Mr Thing presents the multimedia mayhem of his live, chaotic, comedy chat show thing. These two have been to the Fringe before but this year marks their Pleasance debuts; London Hughes will be exploring how, as a woman, you can be incredibly awesome and successful, yet incredibly single and Sara Barron is examining kindness, meanness, ex- boyfriends, ex-girlfriends, current husbands, all four of her remaining friends, and two of her twelve enemies.
Marcus Brigstocke returns for a limited run with Devil May Care where the Devil himself explains what we mortals are doing wrong and Mark Watson is back with The Infinite Show all about empathy. Max & Ivan triumphantly return with a true story about dreaming big, growing up and trying, but ultimately very much failing, to make it in the band. The multi-platinum Norwegian pop duo, Giants, are back to record a live album of their greatest hit (and some other songs they've written along the way). Critically acclaimed sketch duo Goodbear's trademark combination of riotous characters, extraordinary physical comedy and an original score promises to be side-splittingly funny.
Two provincial louts perform grotty comedy sketches in Moon. Musical Comedy Award Winners 2018, Stiff & Kitsch sing about everything keeping them awake at night: tax, wooden cutlery and the consequences of last night's eight double G&Ts each. The Death Hilarious used to be a double act but this year he's back on his own telling an authentic working-class story of love, sex-workers, genocide, and a fox reading a bank statement.
Improvisation sensation the Noise Next Door returns for their Comedy Lock In, an evening of improvised anarchy with the biggest names in Edinburgh. Questing Time, London's best comedy Dungeons & Dragons show is rolling into Edinburgh to ask the funniest people on the Fringe if they have what it takes to be heroes. New Zealand's favourite comedy improv show Snort makes its way to Edinburgh this year. Plus, Murder She Didn't Write is a classic murder mystery created on-the-spot from audience suggestions.
Inside the Comedian is a spoof chat show where comedians are interviewed about the career they never had – guests must rely solely on their ability to talk a load of old nonsense, making up their alternate life story as they go along. Matt Winning comes to chat about how we cope with climate change and Adam Riches offers up an interactive comedy whodunnit. Deborah Frances-White will be taking over Pleasance Grand to record her hit comedy podcast, The Guilty Feminist.