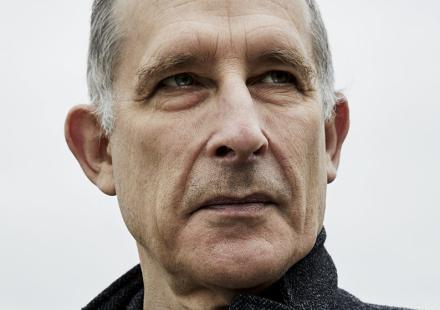 Comedian Nick Revell has been voted the favourite act of the Laugharne Weekend, the multicultural festival which took place in South Wales last week.
Revell was a regular presence at the intimate festival, which also featured guests as diverse as Robin Ince, Tracey Thorn, John Cooper Clarke, Stephen Morris from New Order and politician Alan Johnson. Revell opened proceedings on the Friday with excerpts from his Radio 4 series Broken Dream Catcher and then on Sunday when another act had to pull out at short notice he stood in with more excerpts. He also performed an impromptu set in the street.
The other acts that received a lot of votes were musicians Damo Suzuki and Gruff Rhys and Carys Eleri, who perfomed Lovecraft (Not The Sex Shop In Cardiff) - her one-woman-science-comedy-music-show. 
On being told he had won the award Revell posted his thanks on Facebook: "Dear Fellow Bohemians of the Republic of Larnia, I don't really know how to respond to all this adequately so doing it pissed in a hotel room in Newcastle seems the right way to go about it. I am delighted. The festival is an utter joy to be part of and the amazing quality of the people doing it makes this a genuine and unexpected accolade. Just glad so many people enjoyed what I did. I shan't be turning up to the award ceremony because that's what Bob Dylan would do. And also because there isn't one. Thank you."

Look out here for details of the 2020 festival, though they won't be announced for a while.
Nick Revell: Eurasia's Most Eligible Psychopaths and Their Lovely Homes is at The Stand at the Edinburgh Fringe from August 1 - 25. Buy tickets here.