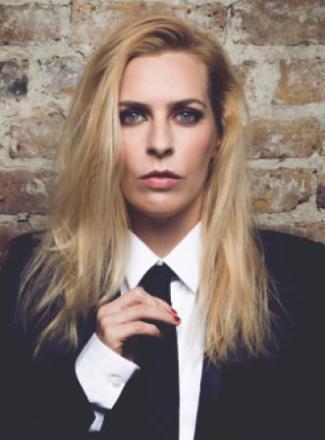 Sarah Pascoe's latest live show is to be broadcast on BBC2 over Easter.
LadsLadsLads, Pascoe's "celebration of being single", premiered at the Edinburgh Fringe Festival in 2017 and has been a sell-out success on tour since then. It will air on Easter Monday at 10pm.
The version to be screened was filmed at the London Palladium in March, 2019 and includes her classic routine about her sister's wedding: "It got worse when my mum decided to heckle my dad during his speech." She also recalls ending a year of celibacy by sleeping with her personal trainer but wondering about his motives. "He was just trying to get me to burn more calories."
In the acclaimed show Pascoe – "I get aroused by men crying" – reflects on her life after her break-up with fellow comic John Robins, which was quite recent when she wrote the show. Further stories include an account of an enlightening trip to a yoga retreat ("Namaste") in Costa Rica, an anecdote about visiting Paris, another about Roald Dahl and lots more.
Pascoe revealed the news on Instagram, posting: "A perfect way to celebrate Jesus."