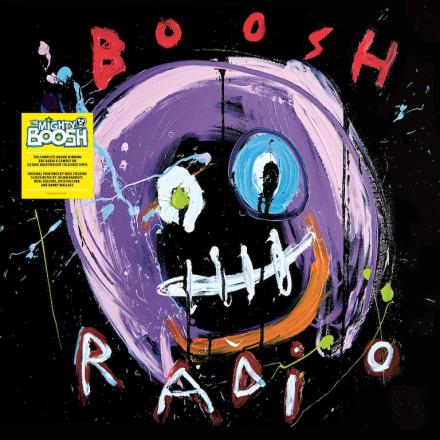 The Mighty Boosh – Noel Fielding & Julian Barratt – will be UK ambassadors for Record Store Day this year.
They are the first comedy duo to take on the role. Previous ambassadors have been Elton John, Dave Grohl and St Vincent.
"The bar's been set at a new height," Julian Barratt told Radio 1's Newsbeat. Noel Fielding added: "It's definitely put a spring in my step."
Limited edition vinyl albums from The Mighty Boosh and League of Gentlemen are to be released by Demon Records to mark Record Store Day 2019.
This is the classic BBC Radio 4 Mighty Boosh outing, which launched the careers of writers and leads Noel Fielding and Julian Barratt. This is the first time the series appears on vinyl. It will present the surreal world of the Zooniverse on 3 pieces of spectacular splattered coloured 180g vinyl.
It will come in a gatefold sleeve with brand new artwork by Noel Fielding, Dave Brown and featuring sleeve notes by Julian Barratt.
Record Store Day takes place on 13 April.