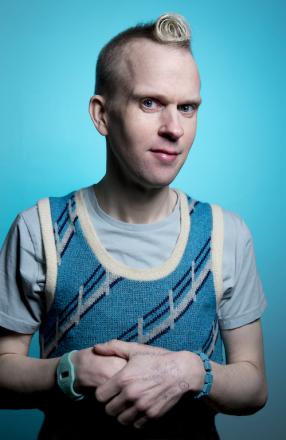 To mark Autism Awareness Week, which continues until the 7th April 2019, comedian and 2018 Britain's Got Talent runner-up Robert White has written a personal song to raise awareness about what it was like for him growing up and living with Asperger syndrome.
Robert White shot to fame last year when he wowed the Britain's Got Talent judges with his fast-paced comedy routines and musical talent. As the only gay, Aspergic, quarter-Welsh comic on the British comedy circuit, Robert has become known for his brilliant timing and anarchic performance style, and Britain's Got Talent helped to win fans all over the country. 
Robert is currently on tour with 'The Tank Top Tour' which continues until the end of April 2019, tickets available from www.cuffeandtaylor.com/events/robertwhite.  
Watch Robert White's song below.