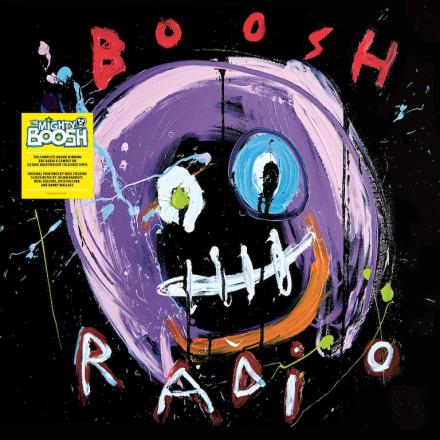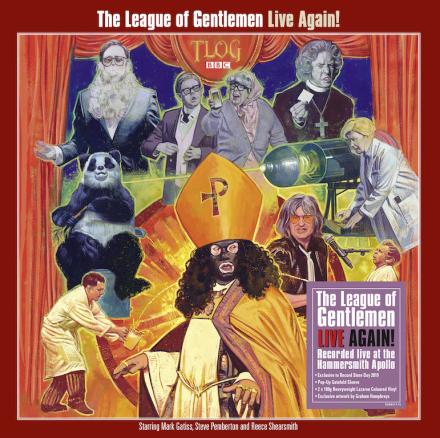 Limited edition vinyl albums from The Mighty Boosh and League of Gentlemen are to be released to mark Record Store Day 2019.
This year's annual event will take place on Saturday, April 13.
The records are being released by Demon Records.
1250 copies will be available of the recent reunion gig, The League of Gentlemen Live Again
Created in conjunction with the League Of Gentlemen, and featuring beautiful original artwork by horror legend Graham Humphreys, 'Live Again' is pressed on 2 x 180G heavyweight Lazarou coloured vinyl, and is presented in an incredible pop up gatefold sleeve featuring key characters Pauline and Mickey.
Featuring all of the classic characters from the show including Tubbs and Edward, Papa Lazarou, Les McQueen, Dr Chinnery, Charlie and Stella, Pam Douve, Hilary Briss, the reverend Bernice Woodall and more.
And there will be a limited edition vinyl release of The Mighty Boosh's early radio series. 
This is the classic BBC Radio 4 comedy, which launched the careers of writers and leads Noel Fielding and Julian Barratt. This is the first time the series appears on vinyl and presents the surreal world of the Zooniverse on 3 pieces of spectacular splattered coloured 180g vinyl.
It will come in a gatefold sleeve with brand new artwork by Noel Fielding, Dave Brown and featuring sleeve notes by Julian Barrett.
The League Of Gentlemen - Live Again! will also be broadcast on BBC Two on Easter Sunday at 10pm.