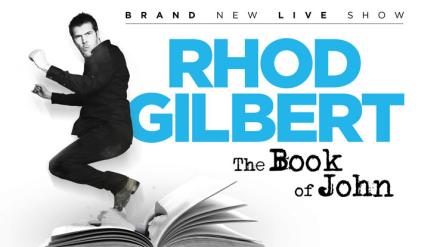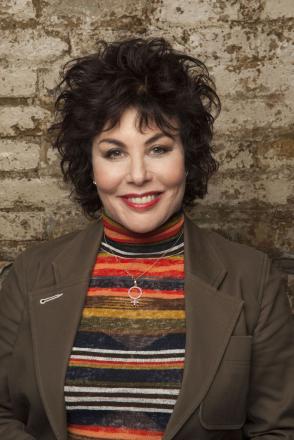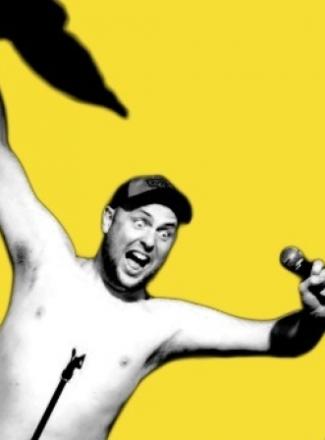 The Pleasance has announced more comedy names for this summer's Edinbrgh Fringe.
Multi award-winning Rhod Gilbert is back with a brand-new live show after a seven-year break from stand-up. Based on her bestselling book, Ruby Wax's outrageously witty and smart new show How to Be Human answers every question you've ever had about evolution, thoughts, emotions, the body, addictions, relationships, sex, kids, the future and compassion. Queen of the Fringe, Camille O'Sullivan, premieres a new show exploring the dark and light of Nick Cave and The Bad Seeds' music in her dangerous yet fragile theatrical style. Colin Cloud returns to Pleasance, charming the demons in your head to reveal whether you are a saint or sinner. And this year he's joined by special guest Chloe Crawford who assists with his amazing magic. Award-winning magician and comedian Pete Firman also returns to the Fringe with a show like you've never seen before - every night he will be joined by a different special guest who has no previous conjuring experience.
Newcomers are at the heart of the Fringe. Creator of sell-out Fringe hit The Charlie Montague Mysteries Tom Taylor (Musical Comedy Awards Audience Favourite winner) now stars in his debut show. Jack Gleadow, winner of Amused Moose National New Comic and Leicester Mercury Comedian of the Year makes his Fringe debut after performing as part of the prestigious Pleasance Comedy Reserve in 2018. Black Bears Matter sees fast-rising star Michael Odewale set to take the comedy world by storm with his sharp, slick and beautifully executed stand-up. Renowned South African comedian Schalk Bezuidenhout is back in the UK for his Edinburgh debut sharing his unique journey as a South African White Boy. Winner of the BBC New Comedy Award 2015, Yuriko Kotani, who was raised in Japan, uses her unique perspective to bring wonderfully offbeat stories to her audiences.
Debuting at Pleasance this year is award-winning comic Alun Cochrane who will be dropping truth bombs and articulating thoughtcrimes about vegetables, gender, religion and washing machines. Also coming to Pleasance for the first time are Bec Hill, with her intimate knowledge of the future including important questions such as what we will be wearing, and Tom Parry who is back at the Fringe following his Best Newcomer nomination in 2015, celebrating life, love and going tops off!
Returning to the Pleasance after a brilliant debut in 2018 is Edinburgh Comedy Award nominee for Best Newcomer, winner of the Herald Angel Award and Chortle Awards 2019 Best Newcomer Sarah Keyworth. Catherine Bohart is also back to smash stereotypes around sex, sexuality and relationships. Heidi Regan returns for her second year with a silly, surreal show about time travel and love. 2018 Chortle Best Newcomer nominee Micky Overman celebrates her roots, presenting a brand-spanking-new hour about the value of friendship, the power of perception and the importance of agency. And, on leave from his country parish and excused duties as co-presenter of Saturday Live (BBC Radio 4), the Revd Richard Coles comes back to Edinburgh with his hilarious yet deeply moving one-parson show about attempting to live a hybrid life as the 59th Vicar of Finedon.
He nailed it last year and now ultra-privileged Tower of London resident Tom Houghton lifts the controversial lid on the boarding school's responsible for producing many of our country's leaders. Following their award-winning show Enter The Dragons, A&E Comedy return with Witch Hunt, a surreal and darkly hilarious brouhaha about who really holds the power. Fringe favourites and Olivier Award-winning improvisers, The Showstoppers take your kids' ideas and transform them on the spot into interactive musical adventures, tailor-made to their imaginations.
The award-winning Alasdair Beckett-King is back with a dimension-hopping stand-up comedy show. Guaranteeing some funny stories, Edinburgh Comedy Award Best Newcomer nominee, Chris Washington returns with a brand-new show. Also nominated for Edinburgh Comedy Award Best Newcomer in 2017, Ed Night brings Jokes of Love and Hate to Pleasance this summer. Taking it back to basics with no tricks, no gimmicks and no plan, Jordan Brookes makes one last attempt to find connection in this rapidly crumbling world, before it's too late. High-profile South African stand-up, Loyiso Gola dives into years of pop culture and the way it has shaped our lives.