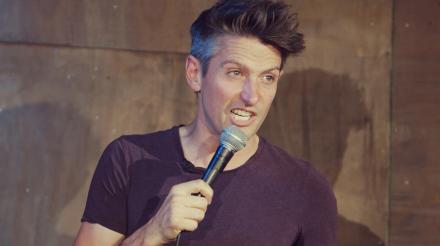 Stand-up comedian Stuart Goldsmith and YouTube comedy channel Dead Parrot have partnered up to launch his hour special as digital first commission. Goldsmith, producer and star of the popular Comedian's Comedian Podcast, is to release his latest hour stand up special 'Like I Mean It' on Thursday 28th February globally on the Little Dot Studios-owned comedy hub channel, with the opportunity for fans to purchase a 82 min "Director's Cut" online for £5.
James Loveridge, Head Of Entertainment at Little Dot Studios, says "We're really excited to work with Stuart, we're all huge fans of his work here and can't wait to have 'Like I Mean It' the first special on our channel, alongside our growing library of scripted, sketch and stand-up comedy content on Dead Parrot." Goldsmith, who is about to start his national tour (https://www.comedianscomedian.com/tour/), said "One of the biggest appeals of running the podcast is the ability to provide fans of comedy access to the show for free, with a little something extra for those who can afford to crowd-fund the project, and I wanted to do the same with my stand up special. It's great working with the guys at Dead Parrot as they're an exciting online comedy channel and online distribution is the best way to get the show out there."
Watch Like I Mean It here.

Note - if you are seeing a picture of Stuart Goldsmith leaning against a wall it's by Richard Lakos