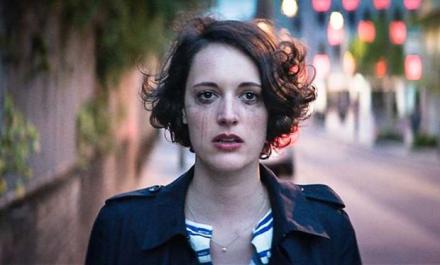 Beginning at 10.35pm, between Monday and Wednesday every week, select BBC Three programmes from the award-winning channel will showcase in a new, regular destination after the News at Ten on BBC One. Question Time will remain after the News and weather on Thursdays but at the earlier time of 10.35pm. On Fridays the news and weather already finish at 10.35. The current Monday-Thursday schedule has only been in place since 2015 and we believe this change will better serve all our audiences.
The first wave of titles in the BBC Three slot from March 4 will be the second series of Phoebe Waller-Bridge's Fleabag, followed by new dating format Eating With My Ex and Stacey Dooley fronted make-up competition Glow-Up playing across Monday-Wednesday respectively.
Since the 2015 general election, the BBC has been running a longer News at Ten, regional news and weather package. It has meant a 15 minute overlap with Newsnight on BBC Two and has also made scheduling programmes immediately after the news and weather more difficult.
Beyond The Joke has also heard that the second series of Killing Eve will also return this spring in March/April. 
Fleabag will air on BBC One from March 4 at 10.30pm.