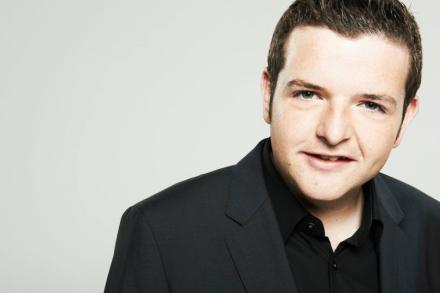 Kevin Bridges, Michael McIntyre, Hollywood Vampires, Jess Glynne, The Script, Shreya Ghoshal and more have been crowned the heroes of live entertainment by fans, taking home SSE Live Awards for The SSE Hydro in Glasgow and The SSE Arena, Wembley. Now in its fourth year, fans voted in their tens of thousands in the SSE Live Awards 2018, celebrating a truly incredible year in the UK's live entertainment scene.
For The SSE Hydro in Glasgow; Kevin Bridges is the Best Comedy Showwinner, The Script take home Best Group, Jess Glynne has won Best Solo Artist, WWE Live 2018 win Best Sporting Event and André Rieu has won Best Live Entertainment. 
For The SSE Arena, Wembley; Hollywood Vampires are the Best Groupwinners, Michael McIntyre takes home Best Comedy Show, Shreya Ghoshal is crowned Best Solo Artist, FACEIT London Major is the Best Sporting Event winners and Bohemian Rhapsody's Film Premiere bags the SSE Live Award for Best Live Entertainment. 
After selling out an incredible 19 shows at The SSE Hydro and making over 200,000 people laugh night after night, there could be no other winner for Best Comedy Show than local boy Kevin Bridges. The Clydebank comedian saw off competition from renowned stars including Kevin Hart and Chris Rock, proving that he really does reign supreme in Scotland. 
With five-star reviews across the board, Michael McIntyre is crowned winner of Best Comedy Show at The SSE Arena, Wembley, beating competition from Chris Rock and Russell Peters. Having performed around the world, Michael McIntyre is now the biggest comedian in Britain, and winning an award in his hometown of London is sure to be one of many highlights in his long career. 
Fan favourites The Script topped the charts in the Best Group category for The SSE Hydro, seeing off supergroup Hollywood Vampires, Deacon Blue and Imagine Dragons, who all joined them in the Top 5. At The SSE Arena, Wembley however, Hollywood Vampires' topped the chart as Alice Cooper, Joe Perry and Johnny Depp combined rock and Hollywood royalty to deliver an unforgettable show. 
The Script said: 
"We are delighted to win this year's "Best Group" award at the SSE Live Awards.  We want to say a massive thanks all our fans for voting for us, we're nothing without you!  #thescriptfamily"
Joe Perry said: "Wow!!! Really!!! I like to think of the Vampires as the best kept secret in R&R, but man, when Jimmy Page showed up and stuck around for the whole show, I knew it was more than him just being polite to good friends. I guess the cat's outta the bag if Jimmy and 11,000 fans had such a great time!!! Thanks to all the fans at Wembley that voted for us, and to all the fans around the world!" 
Reigning supreme for most of the SSE Live Awards voting, it comes as no surprise that Shreya Ghoshal wins the Best Solo Artist for The SSE Arena, Wembley. One of the most sought-after Indian artists in the world, Shreya Ghoshal's millions of fans ensured her show at The SSE Arena, Wembley in May 2018 received its just reward.
 
This year's Best Solo Artist category at The SSE Hydro was perhaps the toughest yet with Kylie, Paul McCartney, Demi Lovato and Harry Styles all making up the Top 5. The title though goes to singer songwriter Jess Glynne, as she brought her girl-power filled show to The SSE Hydro in November 2018.
 
Picking up the Best Sporting Event at The SSE Hydro, WWE Live 2018 saw off competition from Scottish star Josh Taylor as his World Boxing Super Series match v Ryan Martin came third in the sports category.  A unique blend of sport and entertainment, WWE Live is the ultimate in family entertainment and clearly the SSE Live Awards voters think so too! At The SSE Arena, Wembley Best Sporting Event went to FACEIT London Major as they saw off competition from The Harlem Globetrotters and WWE Live, cementing its place as the UK's biggest esports tournament.
 
Paul "Triple H" Levesque, WWE Executive Vice President, Talent, Live Events and Creative said: "We are thrilled to accept the 2018 SSE Live Award for Best Sporting Event. Our mission is to put smiles on faces and give every fan attending WWE Live a unique, action-packed, sports-entertainment experience. It is truly an honor to be recognized by the fans, and we look forward to seeing them again in 2019." 
Michele Attisani, Co-founder & CBO of FACEIT said, "As a company we believe esports carries that same weight as mainstream sports in terms of entertainment, viewership and growth so to be recognised by fans as a sporting event in an incredible honour. We have been working with the SSE Arena for a number of years now and have refined our events to make sure we can offer the best viewing experience possible while also ensuring the biggest teams in the world can compete to their highest level. Thank you to everyone who voted and a big thank you to the production team who constantly look for ways to push our events to the next level." 
Golden Globe winner, Oscar nominated and now an SSE Live Award winner – Bohemian Rhapsody's Film Premiere tops the charts in Best Live Entertainment at The SSE Arena, Wembley as 6,500 fans celebrated the film's much anticipated release in October 2018. A foot-stomping celebration of Queen, their music and their legacy, the film has thrilled fans of the band around the world.
 
Brian May said: "Must be the only live award where we didn't need to play a note!! Many thanks - very honoured."  
 
Roger Taylor said: "Hurrah and thank you! We also do concerts!"
 
Perennial favourites André Rieu and His Johann Strauss Orchestra take the award for Best Live Entertainment in 2018 at The SSE Hydro, with Strictly Come Dancing, Country to Country, Jeff Wayne's War of the Worlds and Nashville rounding off the top five. Having toured around the world, André Rieuonce more brought a spectacular series of arena shows to the UK and his show in December 2018 at The SSE Hydro was truly unforgettable. 
 
André Rieu said: "My orchestra and I are delighted and very excited to receive the Best Live Entertainment Award 2018 and I would like to thank all our wonderful fans for their support. We so much enjoy performing live on stage and look forward to continuing our "love affair" with all our fans for many, many years to come! Thank you from my heart!"
 
With shows including Paul McCartney, Arcade Fire, Paul Simon, Chris Rock, Disney on Ice, Kacey Musgraves, Game of Thrones and Britney Spears all in the running for this year's SSE Live Awards across both venues, the competition was eclectic and fierce. Fans voted for their favourite shows at www.ssereward.com , eventually crowning a total of ten champions, who now join previous winners including Andy Murray Live, Matt Goss, and Queen + Adam Lambert as coveted SSE Live Award winners.
 
Colin Banks, Head of Sponsorship & Reward at SSE, said, "We're delighted to crown our new SSE Live Award winners for 2018, celebrating such an incredible year of live entertainment at two truly brilliant venues. These awards are the fans' awards, and we are thrilled to see so much passion and commitment in the voting campaign, across all genres of shows. There is something for everybody at The SSE Hydro and The SSE Arena, Wembley and our winners this year really prove that. Congratulations to our ten incredible winners!"  
The SSE Live Awards are brought to you by proud venue title sponsor SSE and their exclusive customer benefit programme SSE Reward. Anyone could vote in the SSE Live Awards, but if you're an SSE customer you can log into or register on SSE Reward and have access to purchase tickets up to 48 hours in advance of general sale. There are also exclusive ticketing offers and prizes only available to SSE customers. If you're an SSE customer, you can register for free now at www.ssereward.com .