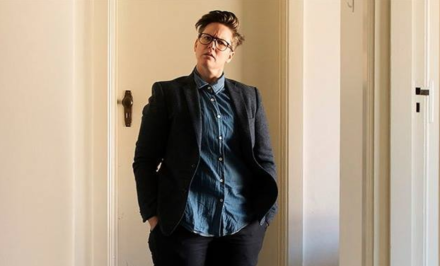 Acclaimed Australian comedian Hannah Gadsby has announced that she will be embarking on a world tour with a new show entitled Douglas.
Gadsby had said that she would quit stand-up after Nanette but the success of that groundbreaking show in theatres and subsequently on Netflix has prompted a reassessment. 
The new show will focus on what Gadsby has experienced since she has been performing Nanette. Douglas is the name of her dog.
Gadsby explained her decision to return to stand-up after the seismic success of Nanette to the Hollywood Reporter: "My whole life and world has changed, so there's no real reason to change absolutely everything."
So far only dates on Australia and America from March 27 have been revealed but more are expected to be announced. It will be interesting to see if Gadsby returns to the Edinburgh Fringe this summer. She did announce a non-stand-up show for the Fringe last summer but then had to pull it due to ongoing Nanette-related commitments.
Dates so far here.