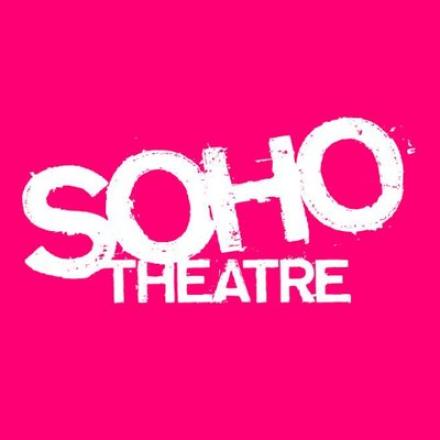 Dame Heather Rabbatts DBE has been appointed as the new Chair of Soho Theatre.
Dame Heather has a rich and diverse background bringing a wealth of experience to the world of theatre. She recently set up Cove Pictures, which develops TV drama and feature documentaries and is particularly focused on working with and supporting emerging writers. Nurturing talent was a major focus of her work at Channel 4 as well as reaching out to audiences on a range of new media platforms, which she led in her work as a board member at the Royal Opera House taking ballet and opera into cinemas and on line.
Heather is also a founding member of Into Film, which supports film clubs in-schools, introducing primary and secondary pupils to a broader range of films, and which runs film-making courses for excluded young people building an awareness of the industry and the different opportunities available. Heather is a board member of Met Film which offers BA and MA courses in film with a strong track record of those students moving onto work. Diversity and working on shifting representation, has been a long-standing commitment and she is a founding director of TIME'S UP UK. 
A regular speaker on leadership and diversity issues, Heather brings an extraordinary wealth of talents and expertise to the role spanning film and TV, public services, football and finance. Her portfolio of non-executive appointments includes serving on the boards of Grosvenor Estates GBI, Royal Opera House, Football Association, Crossrail, the Supervisory Board of the Foreign and Commonwealth Office, Bank of England and the BBC. 
Heather takes over from former chair Nicholas Allott OBE who remains a trustee amongst a distinguished and diversely talented board. Her tenure begins with Soho Theatre's Dean Street audiences topping 180,000 per year, performers from around the world, a national and international touring programme, and Soho's co-production of Fleabag is about to open Off-Broadway. Alongside this, Soho Theatre's digital comedy is available on Virgin Media, Comedy Central and inflight on British Airways; and, working collaboratively with Waltham Forest Council on the iconic former Granada Cinema to create a comedy and entertainment venue in Walthamstow.
Dame Heather Rabbatts DBE says, 'I'm a longstanding admirer of Soho Theatre's work across new theatre, comedy and cabaret, the young and diverse artists and audiences that are enthusiastically drawn to it, the busy and buzzing bar at its heart. I'm delighted to be joining the company as we take on enormously exciting projects at the Walthamstow Granada, and take our creative work way beyond Soho on tour and capture it for TV and digital download. My thanks to Nick Allott who has been an incredible chair and champion for Soho Theatre, and leaves that role with the company set for still greater things. I look forward to working with the whole Soho team on the next exciting phase of our growth and development'.'
The appointment marks a team restructure, David Luff is the new Creative Director (initially on a twelve-month interim basis) following Steve Marmion's recent departure, and Lakesha Arie-Angelo in a new role as Associate Artist. 
David, Soho Theatre's Theatre Producer for seven years, has worked closely on shows including Fleabag and Touch, and most recently Underground Railroad Game. David has also worked as an independent producer, recent credits include Network, which he commissioned, co-produced with the National Theatre, and is now one of the Broadway producers in its successful run there. Prior to Soho he produced new writing and ran programmes and festivals in a number of Off West End and Fringe venues as well as overseas in Berlin and New York. He has an MA in Dramaturgy and his background is in script development and independent producing. Working alongside Executive Director Mark Godfrey, David will have responsibility for Soho Theatre's creative output and artistic leadership.
Soho Theatre is one of London's busiest producing venues with a year-round festival programme of new theatre, comedy and cabaret. Like the programme itself, the team is made up of more established practitioners, refreshed and challenged with new voices and emerging talent.
Alongside Steve Lock, whose role as Comedy Producer broadens to Head of Comedy, Associate Director Charlotte Bennett, Touring and Digital Producer Sarah Dodd and Associate Dramaturg Adam Brace, Soho Theatre announces one of UK's most exciting upcoming director's Lakesha Arie-Angelo in the new role of Associate Artist. Lakesha's responsibilities will include directing and actively contributing to programming, in particular working with developing BAME artists.
For the last two years Lakesha has been Resident Director at Soho Theatre during which time she assisted on Vicky Jones' critically acclaimed Touch and The One; Mary Laws' Blueberry Toast (co-produced with Platform Presents); and was Director of Hampstead Theatre's hit, the Tony Craze Award shortlisted, The Hoes, by first time playwright and Soho Six 2019 artist Ifeyinwa Frederick. Lakesha is currently in rehearsals with soft animals, a tender and unflinching story about motherhood, self-destruction and the way women help each other heal, written by Soho Theatre's latest emerging writer Holly Robinson, which opens this week.
David Luff says, 'I am honoured to move into a creative leadership position at Soho Theatre. We have a superbly talented team at Soho and I look forward to working closely with them to discover, develop and present to our audiences bold new voices in theatre, comedy and cabaret. Recently we announced our newly reimagined Soho Six flagship commissioning programme - featuring some of the most exciting new talent I've known since being at Soho - and this week we open soft animals, written on our Writers' Lab programme and shortlisted for our Tony Craze Award.'
Executive Director Mark Godfrey says, 'Alongside the whole team at Soho Theatre, I'm thrilled to be working with Dame Heather who is an inspirational chair with a wealth of experience, whilst continuing to collaborate with David who will bring tremendous passion, commitment and knowledge to his new role. In keeping with Soho's mission and track record for nurturing new talent, Lakesha has impressed everyone in her time as Resident Director and we're delighted to welcome her in her new role of Associate Artist.'