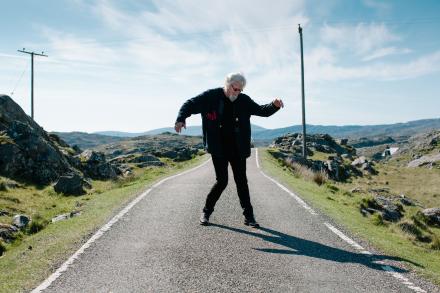 Comedian Billy Connolly talks about getting old and being ill in the second part of his BBC series Made In Scotland.
He says: "My Parkinson's is not going to go away and it's going to get worse, my life is slipping away....There is no denying it, I am 75, I have got Parkinson's and I am at the wrong end of the telescope of life. I am at the point where the yesteryears mean more than the yesterdays.
In the first part that went out last week he looked back on his youth and early career in Glasgow before his breakthrough appearance when he was interviewed by Michael Parkinson on his BBC1 chat show.
The legendary stand-up reflects on his life in part two and is philosophical about the ageing process: ""I'm 75, I'm near the end. I'm a damn sight nearer the end than I am the beginning. But it doesn't frighten me, it's an adventure and it is quite interesting to see myself slipping away. As bits slip off and leave me, talents leave and attributes leave."
"It is like somebody is in charge of you and they are saying 'right, I added all these bits when you were a youth, now it is time to subtract."
Billy Connolly: Made in Scotland, Friday, January 3, BBC2, 9pm.