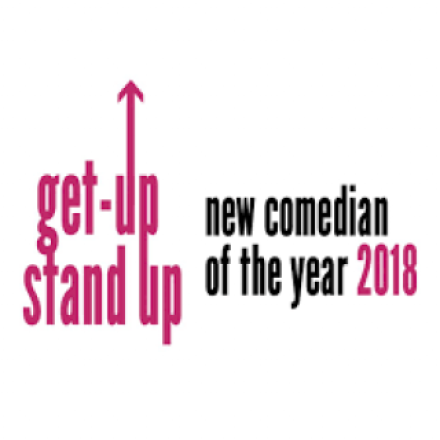 The final of the Get-Up, Stand-Up competition took place last night at the Comedy Pub in London, SW1.
After ten heats and three semi-finals eleven acts fought it out to be the funniest of the evening and win the £500 cash prize, plus £500 worth of paid gigs at the Stand-Up Club pro-weekend nights.
Head judge was comedian Mike Gunn, but the audience had a say too – 25% of the marks were from audience reaction and voting. MC was Andy Stedman who has hosted the final of the 10,001 Comedian Of The Year (2018) and the Piccadilly Comedy Comedian Of The Year (2017). 
Each act did a seven minute set. And the results are:
Josh Baulf won.
Rich Spalding came second.
Flora Anderson came third third.
Touusaint Douglass was fourth.
For a list of all the finalists click here.