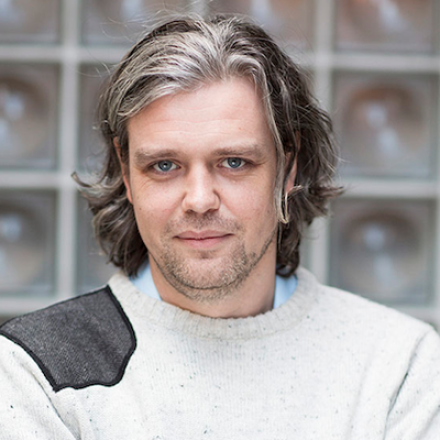 Soho Theatre's Artistic Director Steve Marmion is to step down after eight years.
He is planning to launch a new company and pursue a career as a freelance director.
During his time in the post Soho Theatre has established itself as one of the country's finest showcasers of comedy outside the Edinburgh Fringe Fesival. The basement venue has become particulary popular among both comedy performers and comedy fans.
Marmion worked on many theatrical productions at the venue and recently worked on the Ade Edmondson/Nigel Planer touring production Vulcan 7. Phoebe Waller-Bridge's Fleabag was commissioned during his tenure.
He also worked regularly with sketch group Late Night Gimp Fight.
Elsewhere Battersea Arts Centre has announced that Tarek Iskander will take up the position of Artistic Director and CEO in May 2019.
Iskander is currently Interim Director for Theatre at Arts Council England. He has also been an Artistic Director as part of Up Next - a takeover initiative by Artistic Directors of the Future, Battersea Arts Centre and Bush Theatre, designed to catapult visionary artists into leadership roles in the UK's theatre industry and broaden representation. Previously, Tarek was one of the founders and Associate Artistic Director of the Yard Theatre in Hackney and also Resident Director at the National Theatre Studio. Credits as Director include Qudz and Shiver(both at the Yard Theatre and also written by Tarek Iskander), Minotaur (Unicorn Theatre) and A Winter's Tale (Batumi Drama Theatre/ British Council Georgia). Prior to embarking on a career in theatre, Tarek worked for many years in senior and executive roles with the National Health Service.
Tarek will succeed David Jubb, who will lead the organisation until April 2019, as previously announced.