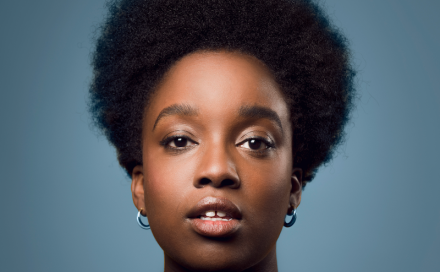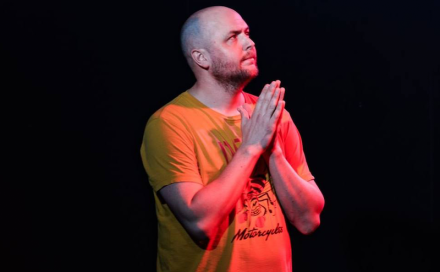 Following another triumphant month at the Edinburgh Fringe, production company Berk's Nest has announced that they will be taking over a venue for a weekend of the Whyte & Mackay Glasgow International Comedy Festival. Across three days, March 22nd-24th, a massive seventeen shows will take place, including shows from Lolly Adefope, Desiree Burch, Colin Hoult as Anna Mann, Max & Ivan, Olga Koch, Tom Parry and Sindhu Vee. Tickets are available for all shows now.
The venue – renamed Berk's Nest @ The Old Hairdressers for the weekend* can be found in the centre of Glasgow, just behind the train station. 
The full Whyte & Mackay Glasgow International Comedy Festival will take place March 14th-31st 2019. Information on all Berk's Nest shows at the festival can be found at berksnest.com.
The weekend will kick off on the Friday with Egg's Richard Pictures, a hit at this year's Fringe, followed by a work-in-progress for the second show from 2015 Edinburgh Best Newcomer Nominee Tom Parry. Another Tom, this time Tom Neenan (writer for 'The Mash Report' and his own Radio 4 series 'The Hauntening') will bring his Fringe show It's Always Infinity to Glasgow as part of his debut UK tour. The night finishes with festival favourites Birthday Girls ("the Little Mix of sketch comedy" according to Chortle) hosting a Late Night Comedy Party, a sell-out show in Edinburgh where they were joined by guests including Ed Gamble, Suzi Ruffell, and Lucy Pearman. 
On the Saturday, there's a mammoth seven shows, kicking off with previews from rising star Huge Davies, fresh from his appearance on 'Comedy Central at the Comedy Store', and Lolly Adefope, who cancelled the run of her hotly anticipated Lolly 3 at the 2018 Edinburgh Fringe when she was cast in the upcoming Hulu comedy 'Shrill'. The afternoon continues with a preview from Ultimate Babe and hotly tipped Helen Bauer, Leicester Mercury New Comedian of the Year 2018. Also trying out the working brand new show are Edinburgh Comedy Award winners Max & Ivan, combining high-octane comedy with low-fi projection. 
In the evening, Olga Koch, Edinburgh Comedy Award Best Newcomer Nominee 2018, brings her debut show to Glasgow on her UK tour, before Desiree Burch, star of Netflix's upcoming 'Flinch', debuts a new hour of authentic and acerbic stand-up. To end the night, Berk's Nest regular Colin Hoult will appear as his "master class in character comedy" (TimeOut) Anna Mann in Anna Mann's Late Night Cheese & Sex Party. Anna will bejoined by special guests from across the festival (previous guests have included James Acaster, Rose Matafeo, Tim Key, Mae Martin, and Josie Long).
After closing the Saturday, Colin Hoult will also kick off the final day of the Berk's Nest weekend – this time with a preview of a brand new show, titled The Death of Anna Mann. Piccadilly Comedy Club New Act of the Year 2017 Ben Pope, whose debut show was produced by Berk's Nest in 2018, performs a work in progress about work and all the jobs he's ever had, followed by character/sketch duo Lola & Jo performing their smash hit 2018 show Focus Groupies, which recently sold out a run at London's Soho Theatre.
That evening, three more hit shows from this year's Edinburgh Fringe come to Glasgow, kicking off with James Acaster tour support Jack Barry's Tango, the true story of how this year he was asked by his parents to become their unofficial marriage counsellor. Emma Sidi, star of the BAFTA nominated 'Pls Like' performs Faces of Grace, an hour of character creations who are all looking for perfection but are unfortunately all deeply graceless creatures. The final show of the weekend is Sindhu Vee's Sandhog: Sindhu has been seen on 'QI' and 'Have I Got News For You' and heard on the Guilty Feminist podcast, and in Glasgow will perform the show which earned her a nomination for Best Newcomer at the 2018 Edinburgh Comedy Awards.  
Elsewhere at the Glasgow International Comedy Festival, Berk's Nest will also produce the debut stand-up show from Paul Mayhew-Archer, the co-writer of the Vicar of Dibley. His hour, Incurable Optimist, comes to the Òran Mórvenue in Glasgow on March 26th as part of Paul's spring UK tour. Tickets and details for Paul's tour can be found at mayhew-archer.com. 
*Hat tip to local journalist Jay Richardson for pointing out that the venue has already been used as part of the Festival before.
Click here to buy tickets for the Glasgow International Comedy Festival
Click here for full Berk's Nest Glasgow listings.