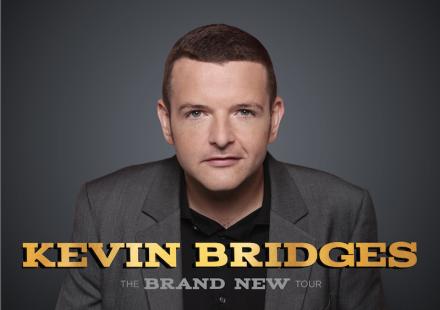 Ticketmaster has polled live entertainment fans globally from its 200 million database to discover the most popular live events of 2018 and Scottish funnyman Kevin Bridges' soldout Brand New Tour is the UK's Ticket of The Year, for his live show at the SSE Hydro, a remarkable feat given that no comedian has ever taken top spot in the UK before. Bridges' recent tour earned him the 'Gie It Laldy' award from the Glasgow arena, recognising his contribution to the live event industry, having sold more tickets to the venue than any other solo artist.
Kevin Bridges said: "Thank you to everybody who came out to see me live this year and a very special thank you to those who went as far as voting for me as their favourite show of the year. It's been a while since the result of a vote has made me happy. You have restored my faith in democracy. Thank you all and see you another time."
His UK tour continues until Tuesday 18th December at Aberdeen's BHGE Arena, before he takes the tour to Europe in spring 2019. Buy tickets here.
Picture: Andy Hollingworth