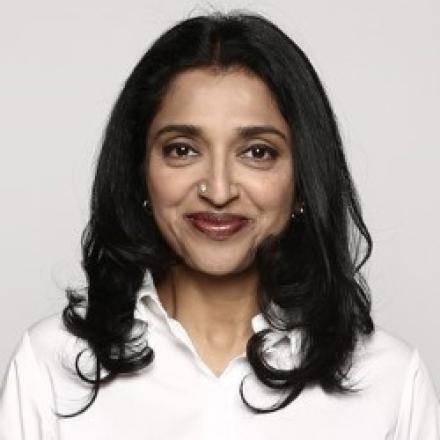 Comedian Sindhu Vee is one of the presenters of a new BBC One series entitled River Walks in which familiar faces explore riverside locations across the country, revealing how the waterways have shaped the local landscape, history and culture.
Vee will be fronting the programme on the East Midlands. She was born and raised in India and has received degrees from Delhi, Oxford (for which she got a Radhakrishnan scholarship), McGill and Chicago Universities. After a very short stint being an Yves San Laurent model, she changed direction putting her qualifications to good use and had a successful career in investment banking.  She has three kids, including two teenagers, with her Danish husband and owns a gigantic Labrador. In her early 40's Sindhu decided it was time to change direction and make her parents proud starting a career in comedy. 
Vee is also touring with her show Sandhog next year. Details here.
Full details of River Walks below: