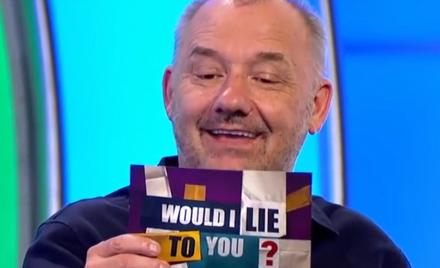 Bob Mortimer's latest appearance on Would I Lie To You? has made everyone who saw it smile.
Mortimer claimed that he cracks an egg in the bath because it's what musician Chris Rea did once for him after they had been recording a single together for their beloved Middlesbrough FC.
The appearance set social media alight.
Journalist Janine Gibson tweeted: "Everything's terrible, there's honestly little nicer than watching Bob Mortimer tell a story"
Chris Rubery tweeted: "At some point Would I Lie To You is going to do an hour long compilation episode of Bob Mortimer's bits, and it will be the highest rated tv show of all time."
Graham Murphy simply wrote: "Bob Mortimer on #WILTY absolutely ideal. Funniest man on the planet"
Anna Quicke tweeted: "Please, powers that be, just cancel your schedules and give Bob Mortimer endless screen time to make up stories and entertain us. He's bloody marvellous. #bobmortimer#wilty"
David Mitchell's team said the story was true. To find out if Bob was telling the truth you will have to watch the clip below.