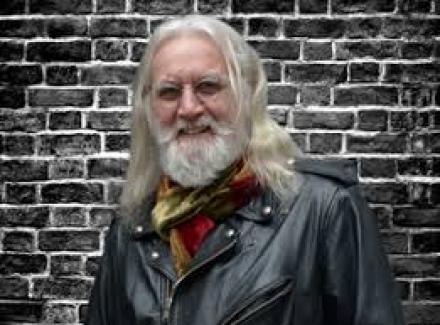 Michael Parkinson has said that comic legend Billy Connolly now struggles to recognise people.
Connolly, 75, went public about having Parkinson's disease five years ago, but has still been performing until recently and making jokes. In 2017 when ITV1 screened a documentary about him he told Weekend magazine: "There's a whole lot of shaking going on. It's kind of weird, this instability. The only time it stops is when I'm in bed and then I can't roll over. I'm like a big log."
But in an interview with James Martin this weekend the veteran TV interviewer says that Connolly "no longer recognises close friends". 
He recalled how the two old friends had recently had an "awkward dinner together, because I wasn't quite sure if he knew who I was or not."
Parkinson said: "The sadness of Billy now is that wonderful brain is dulled. I saw him recently – he's now living in America – and it was very sad, because I was presenting him with a prize at an award ceremony."