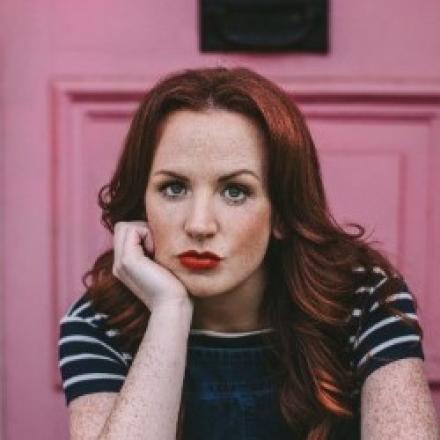 Catherine Bohart's Edinburgh Fringe debut was not a surprise to me. That's because I expected it to be very good. I'd seen the London-based Irish comic do short spots over the last couple of years and could see that she had a natural gift for storytelling. That gift is in full effect in Immaculate.
Bohart also has plenty to talk about. She is bisexual, suffers from OCD and her father is a Catholic deacon. A potential slam dunk hand in stand-up poker. As long as you can make it funny, which she clearly can. Each subject is covered with wit, insight and a winning mixture of self-deprecation and confidence. She manages to be chatty while also having an authority onstage.  
It would be unfair to give too much away about her story. As well as the above bullet point topics there are plenty of twists in her tales. Coming out to her parents in particular does not go the way one might expect.
She is good with the audience too, quickly building up a rapport after doing a straw poll to find out if anyone else in the room suffers from OCD. If you think getting annoyed because the knives are in the fork section of the cutlery drawer that's nothing compared to what Bohart has gone through. She may have had a traumatic time in the past, but she also has the skill to see the comical side of it now.
Bohart is still relatively new to the stand-up scene. She has written for TV shows including Frankie Boyle's New World Order and The Mash Report, but has yet to make a splash on the screen. That is surely all about to change after this assured debut.
Until August 26. Tickets here.
Read more Edinburgh Fringe reviews here.
****