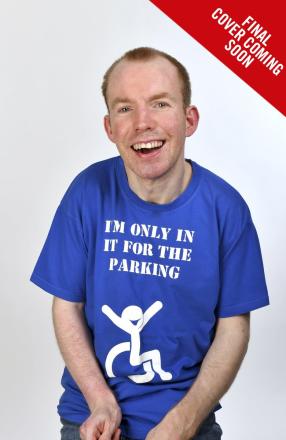 Britain's Got Talent winner Lost Voice Guy has written his first book.
I'm Only In It For The Parking will be published by Bantam Press on April 18, 2019. The author is credited as Lee Ridley - Lost Voice Guy's real name.
The blurb explains more: "What's the worst thing about being disabled? Is it the shameless staring? Is it that people assume you're a bit thick because you can't speak? Or is it the fact that your friends always take you to theme parks just so they can jump the queues? In fact, it's the stupid questions people ask that really rile Lee Ridley, aka Lost Voice Guy. And over the years he's been inundated with them by people who have failed to engage their brains before opening their mouths. Which is where I'm Only In It For the Parking comes in - think of it as a disabled FAQ, with funny (sometimes painfully funny) stories from Lee's less-ordinary life.
If you think you know what it's like to be disabled, prepare to have your perceptions skewered by the much-loved Britain's Got Talent winner, the brilliant stand-up who struggles to stand up, the Geordie without the accent. And before you ask… no, he really can't speak at all. But he definitely has something to say."
Pre-order I'm Only In It For The Parking here.