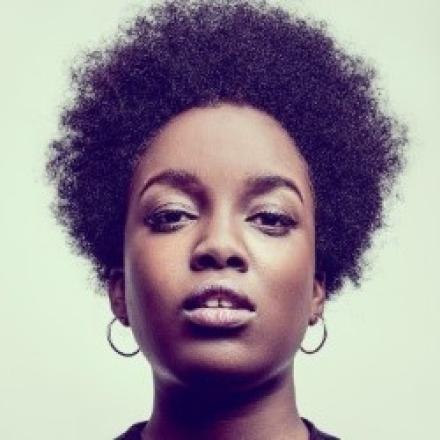 A number of the comedians at Latitude use the gig as an opportunity to road-test their forthcoming Edinburgh Fringe material in front of a live audience. Maybe Lolly Adefope was planning to do that but she recently cancelled her Edinburgh run due to filming commitments in America. Adefope is extremely talented and clearly on the cusp of becoming a big star as her short greatest hits set confirmed.
Adefope explained that she would be doing some of her favourite characters and playfully dispensed with any overarching high concept theme - simply doing a character, stepping back without making a fuss, then stepping forward to do a new character. No props, no costume changes, just subtle switches in accent and tone to convey different creations and moods.
She started with a gushy student awkwardly welcoming newbies to Loughborough University, even if the attractions she offered the freshers didn't exactly make it sound as if it was the most enticing establishment. Adefope herself studied English there – and there was a subtle comment lobbed in about wanting to be in Cambridge Footlights – so I guess she is allowed to make jokes about the university probably best known when I was a student for turning out PE teachers.
The only running gag of the gig was about the stage production of Harry Potter featuring a "black Hermione". At the end of Adefope's set she played herself auditioning for the part of black Hermione, sorry, a Hermione of colour, and being asked to make her sound more African (Adefope has a lovely aside pointing out that Africa is not actually a country). It's an audacious joke which in less skilled hands could have been very clunky and un-PC. The fact that Adefope pulled it off in front of the most woke audience she is ever likely to play to was just final confirmation of how good – and how funny – she is.