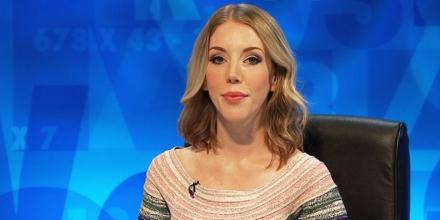 I'm not even sure if I should be previewing this edition of the long-running wordy mash-up quiz. It's the first episode of the sixteenth series and I've never previewed it before. And I don't think it should be a big deal in the 21st Century but sadly it is. This edition is being publicised as the first-ever TV quiz featuring an all-female panel. And about time too. 
So as I said I won't make a big confetti-strewn parade out of this, I'll just say it's an excellent show (blimey, just as good as when men are in it), it's about time too and I'll tell you who is in it. That should be enough of a recommendation. Never mind coming a long way since women got the vote, we've come a long way since a few years ago when women were seen as token females on quiz shows and TV decided that a woman should be on every panel.
Katherine Ryan guest hosts this special all-female edition celebrating 100 years of women's suffrage. Roisin Conaty and Jessica Hynes take on Sara Pascoe and Lolly Adefope. And Morgana Robinson appears in character as Natalie Cassidy alongside Susie Dent in Dictionary Corner, while Rachel Riley, as ever, will be totting up the tiles on the board. 
8 Out Of 10 Cats Does Countdown, Friday, July 13, C4, 9pm.