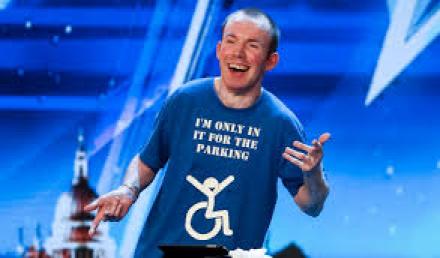 Comedian Lost Voice Guy has made it into this year's Britain's Got Talent final.
In the first of this week's nightly semi-finals the comedian, real name Lee Ridley, who lost his real voice through cerebral palsy and delivers his jokes via an iPad, was voted through. It was an unusual show though. There were technical issues, possibly caused by thunderstorms and lightning, and the programme went off air for a while.
Musical act The D-Day Darlings are also going through to the final.
The other comedy acts in the running this week include Mandy Muden, Noel James, Robert White, Micky P Kerr and Nick Page.
Picture: ITV.