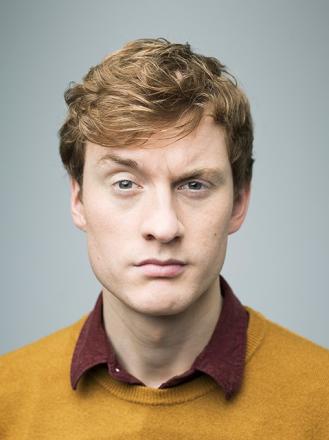 James Acaster has announced the world debut of his brand new show 'Cold Lasagne Hate Myself 1999'. It will take place across six performances at London's Vaudeville Theatre, from 29th October – 3rd November 2018.  
Come and catch James as he reflects on the best year of his life and the worst year of his life and does stand-up comedy about them while throwing a strop. 2019 will see James return to the Edinburgh Fringe Festival with the show in August, before touring nationally with it in the autumn.
James's last three shows (Recognise, Represent & Reset) and Recap form his recently released four-part Netflix series, 'Repertoire', making him the first UK comic to shoot more than one Netflix Original special. His debut book 'Classic Scrapes' made the Sunday Times Bestseller list in 2017. A whimsical master, he has received acclaim from around the world, including a record breaking 5 consecutive nominations for 'Best Comedy Show' at the 2012, 2013, 2014, 2015 & 2016 Edinburgh Fringe Festivals.
James has recently been enjoying success in the US, with a run of sold out debut shows in LA and New York, adding extra dates due to demand. He has also recently performed on CBS's 'Late Late Show with James Corden' and TBS's 'Conan'. In Los Angeles he had problems with his air bnb accommodation which turned out to be shared rather than private, but that's another story.
His host of UK TV credits include Mock the Week (BBC One), Live at the Apollo (BBC One), Would I Lie to You (BBC One), QI (BBC Two) and Have I Got News for You (BBC One).
Buy tickets here.