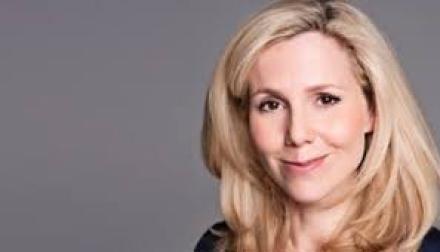 Sally Phillips is to host a new series on Gold looking back at classic comedy skits. Each week in the six-part series My Favourite Sketch Phillips will invite a comedy star to discuss sketches from comedy history. The full guest line up for the first series is Jessica Hynes, Jason Manford, Bob Mortimer, Sue Perkins, Johnny Vegas, and Paul Whitehouse.
My Favourite Sketch is being produced by Potato, part of ITV Studios, from an original idea devised by Mor or Les Productions. It is Potato's first commission for UKTV.
Each episode of My Favourite Sketch will showcase the sketches that have inspired and shaped each guest's career, interspersed with fascinating anecdotes and behind the scenes information about the sketches in question. To close each episode, Sally and her guest will take part in a re-enactment of their undisputed number one favourite.
Sally Phillips said, "Sketch comedy holds a dear place in my heart and I'm looking forward to discussing it with my guests across this exciting new series." 
My Favourite Sketch is commissioned by Iain Coyle, senior commissioning editor, and ordered for Gold by Richard Watsham, director of commissioning and Steve North, genre general manager, comedy and entertainment. Executive producers for Potato are Michael Kelpie and Phil Mount, and Aaron Morgan and Les Keen for Mor or Les. 
Iain Coyle said, "This is a brilliant, simple idea and I can't wait to see what sketches my comedy heroes choose. From 'Two Soups' to 'Mulligan and O'Hare', some of my favourite TV moments are in the sketch genre and Sally has such amazing comedy credentials, she's the perfect host for this."
Gerald Casey, Gold channel director, said, "This is a fantastic combination of great show concept, phenomenal star guests and an absolutely brilliant host in the wonderful Sally Phillips. We are really looking forward to sharing the hilarious results of each guest's journey through their favourite sketches with Gold viewers."
Michael Kelpie, managing director of Potato, said, "My Favourite Sketch is a real passion project for us and we're absolutely thrilled to be working with the team at UKTV for the first time."
My Favourite Sketch will air on Gold later this year.