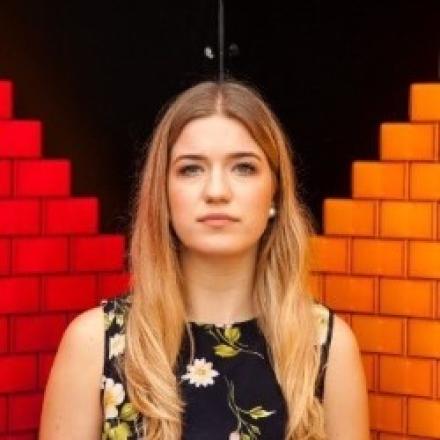 The finalists have been announced for the 99 Club's second Female Comedy Bursary showcase, for female and non-binary performers taking their first full length solo show to the Edinburgh Fringe Festival. The gig will take place at 99 Club Leicester Square on Tuesday, May 29. The MC will be Kiri Pritchard-McLean (Russell Howard's Stand Up Central). Lauren Pattison, last year's winner who went on to be nominated for Best Newcomer in the highly prestigious Edinburgh Comedy Awards, will be back as the headlining act.
This year's finalists are below. Two finalists will each receive an award of £500:
Adele Cliff - taking "Sheep" to Edinburgh, an hour all about individuality, searching for friends, following, fitting in and actual sheep.
Catherine Bohart - taking "Immaculate" to Edinburgh, about being the bisexual, OCD daughter of an Irish Catholic Deacon.
Jenan Younis - taking "The Republic" to Edinburgh, about being half Iraqi and half Palestinian and born and raised in Surrey.
Olga Koch (pictured) - taking "Fight" to Edinburgh, a dissection of the real-life spy drama from Olga's family's most surreal year.
Sarah Keyworth - taking "Dark Horse" to Edinburgh, about her battle against every expectation of what being a girl means.
The panel of judges will include Steve Bennett (Chortle), Bruce Dessau (Evening Standard, Beyond the Joke), Hollie Ebdon (Ebdon Management), and Sophie Chapman (Troika Talent).
The 99 Club is London's biggest employer of stand-up comedians, with six different West End venues, and has been awarded London's Best Comedy Club at the Chortle Awards every year from 2011 to 2018.
Full details of the night here.