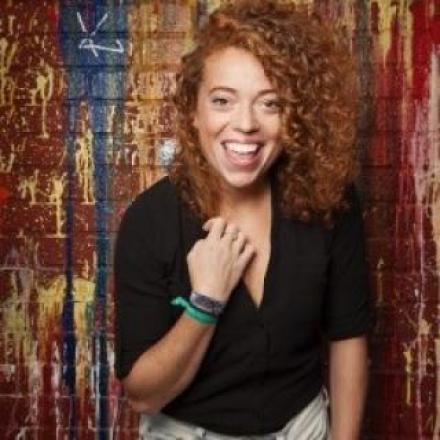 Comedian Michelle Wolf is to host this year's White House Correspondents Dinner.
The annual event takes place this weekend and traditionally "roasts" the US President. Donald Trump did not attend last year when Hasan Minhaj hosted the event and will not be attending this year.
In 2011 Barack Obama spoke at the dinner and joked about Donald Trump, who was also present and had recently challenged Obama to produce his US birth certificate.
Wolf, who has been a correspondent on the Daily Show and has a Netflix show in the pipeline, made her Edinburgh debut in 2016 and picked up an Edinburgh Comedy Award Best Newcomer nomination for her show So Brave.In the show she was critical of both sides of the political divide. As well as the mandatory Trump-bashing she also questioned Hillary Clinton's position as a feminist icon. At the time she was a favourite to become the first female US President and Wolf said – "That will show women you could do anything you want to do...as long as your husband's done it first." 
The Break With Michelle Wolf streams on Netflix from May 27.