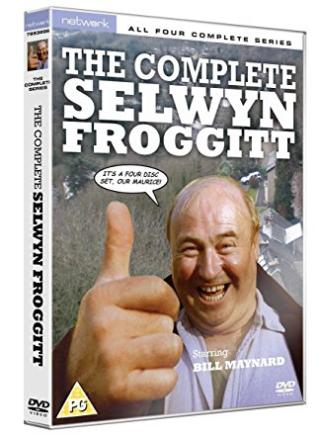 Actor Bill Maynard has died. He was 89.
Maynard was a familiar figure on television for many decades and was most famous as the star of his own sitcom, Oh No It's Selwyn Froggitt. He was also a regular cast member in nostalgic police drama Heart, playing dodgy poacher Claude Jeremiah Greengrass.
Other appearances included playing Sergeant Beetroot in TV series Worzel Gummidge and the sitcom In Sickness and In Health and various Carry On films including Carry On films Carry On At Your Convenience, Carry On Matron and Carry On Dick.
He was still working and had recently filmed an episode of BBC One quiz show Pointless, which airs on April 14.
The BBC has reported that he died in hospital in Leicestershire after breaking his hip in a fall from a mobility scooter.
Actor Robin Askwith paid tribute on Twitter: "Bill Maynard R.IP.iworked with him on a couple of Pete walker films & Bless This House before he was my dad in the Confessions films,always one to speak his mind he announced at the premiere of Window Cleaner to the execs..Robin Askwith and Linda Hayden have got you out the shit!"
Buy Oh No It's Selwyn Froggitt – The Complete Series here.