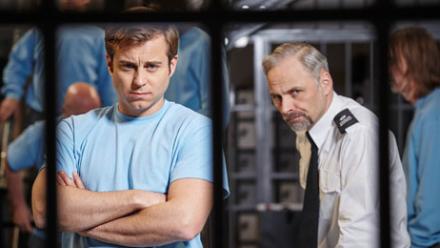 It looks like the rebooted version of Porridge will not be returning.
The BBC has confirmed to Beyond The Joke that there are currently no plans for a second series of the prison sitcom starring Kevin Bishop
"We are very proud of the show and delighted that we had the chance to connect comedy writing giants Dick Clement and Ian La Frenais back with a mainstream audience on BBC One. Whilst we currently don't have any plans for a second helping of Porridge there are lots of exciting new comedies coming soon to BBC One for audiences to sink their teeth into including Home from Home, Warren and Mister Winner."