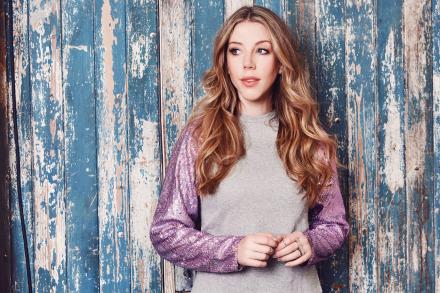 Katherine Ryan and Mark Watson are among the comedians playing a new music and arts festival set to take place this summer in Alexandra Palace on July 21.
Kaleidoscope will play host to huge live performances including appearances from The Flaming Lips, Ghostpoet, Mystery Jets, alongside DJ sets from the likes of The 2 Bears, Norman Jay MBE, Don Letts and more. 
Dr. John Cooper Clarke will be gracing North London with his punk poetry, whilst Katherine Ryan and Mark Watson will be delivering their comedy. Also on the bill will be some of the most exciting names in theatre and performance, including immersive experts RIFT and the death-defying Gorilla Circus. With something to keep the whole family entertained, the Science Museum and more will be on hand to educate and delight every generation. Tickets start at £40 for adults, £15 for children aged 6-13 and free for under 5s. For more information and tickets visit kaleidoscope-festival.com
An outdoor stage with skyline sweeping views will see an incredible headline performance from ever colourful psychedelic rockers The Flaming Lips, who will be bringing their high-octane eccentricity to N22. Their ever effervescent live show promises to be an unforgettable masterclass in rock and roll. 
The South View Stage will also welcome Ghostpoet, whose sung-spoken storytelling has earned widespread critical acclaim including two Mercury prize nominations. Also set to perform are British indie rock outfit Mystery Jets, who have spent the last decade honing their eclectic sound and no holds barred performance style. Completing the South View Stage lineup are infectious pop masters The Go! Team, 'folktronica' singer-songwriter Beth Orton, a unique twist on Paul Simon's classic album courtesy of the awe-inspiring London African Gospel Choir presents Graceland, plus Beans on Toast, Xylaroo, Dat Brass and more.
The dedicated Words & Comedy stage will also feature Andrew Maxwell, Johnny & The Baptists and poetryfrom  Bang Said The Gun and Mike Garry.
Tickets start at £40 for adults, £15 for children (aged 6-13) and tickets for children under five are free. For more information and tickets visit kaleidoscope-festival.com