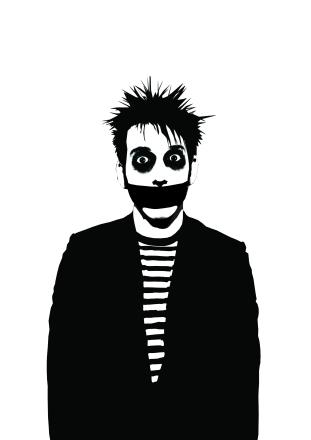 Tape Face has confirmed that he will be starting a residency in Las Vegas later this year.
The wordless entertainer, real name Sam Wills, will begin a three-year residency at the customised venue House of Tape at Harrah's on the Strip on March 16.
According to the Las Vegas Review-Journal the venue, just off the casino floor, will hold 200 people and tickets will go on sale from 10am on Friday, February 2. 
Tape Face, formerly known as The Boy With Tape On His Face, is already well-known in America thanks to his run on America's Got Talent in 2016 when he reached the Final. Having a residency in Vegas was always part of New Zealander Will's masterplan.
"House of Tape will be an immersive experience that transports audiences into the world of Tape Face," said Damian Costa, Caesars Entertainment vice president of entertainment operations. "This uniquely, curated venue will usher in a new form of entertainment to our world-class entertainment lineup at Harrah's Las Vegas."