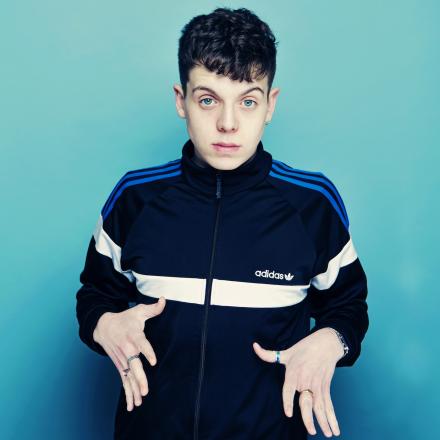 Lastminute.com Edinburgh Comedy Awards 2017 Best Newcomer Ed Night is coming to the Soho Theatre with his debut full-length show, Anthem For Doomed Youth. You may have seen popping up on TV on supporting Paul Sinha, Phil Wang, Dane Baptiste or Simon Amstell on tour. BTJ's crack reporter Claire Smith saw his show in Edinburgh and said that Night "does a rather brilliant job of letting us know how it feels to be 21". You are going to be seeing a lot more of this stand-up so catch him now so that you can brag to your friends that you've got excellent taste. The title, by the way, comes from war poet Wilfred Owen and was chosen long before Night wrote the show 
Ed Night: Anthem For Doomed Youth is at Soho Theatre from Jan 31 - Feb 3. Tickets here. 
1. What is the last thing you do before you go onstage (apart from check your flies and/or check your knickers aren't sticking out of your skirt and check for spinach between your teeth)?
1) Panic that I've forgotten how to do comedy/have a dangerous amount of my asthma inhaler
2. What irritates you?
2) Inconsistent sizing across different clothes shops
3. What is the most dangerous thing you have ever done?
3) When I was 17 some guy threatened me with a box cutter cos my friend said hello to him in the street. I was pissed off my nut so I didn't really take it in, then later when I'd sobered up a bit I tried to find him but found his mates instead
4. What is the most stupid thing you have ever done?
4) See above.
5. What has surprised you the most during your career in comedy?
5) I care less about dying on stage than I thought I would
Interview continues here.