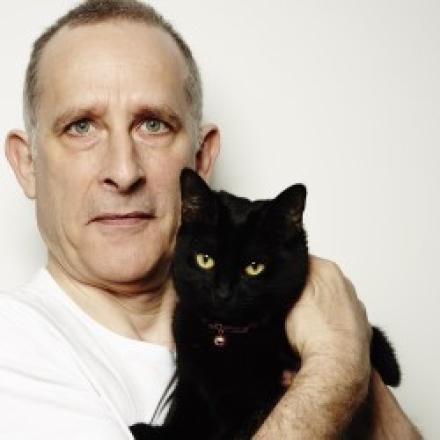 Veteran comedian Nick Revell is recording a new series for Radio 4. The series, entitled BrokenDreamCatcher, will consist of a series of surreal and satirical stories and will feature his trademark comic incisiveness on the burning issues of the day as well as flights of fancy.
He says he will probably be including the story Vladimir Putin's Bottom is Missing, "which charts my friendship with him since we met at a martial arts tournament in Siberia in 1979."
Revell began selling jokes to radio and TV in the late 1970s and did his first stand-up gigs at the London Comedy Store in 1980. Since then he has written and performed for stage, radio and TV, picking up various awards along the way for live stand-up, radio and tv sketch shows and sitcoms. He's written material for many other comedians, including Roy Hudd, Jasper Carrot, Dave Allen, Paul Merton and Miles Jupp.
He is also author of two novels - House of the Spirit Levels ("brilliant... hilarious...inspired -" Ruth Padel, Mail on Sunday) and Night of the Toxic Ostrich and a stage play, Love and Other Fairytales. He was co-creator, producer, writer and performer on the successful topical podcast No Pressure to Be Funny with James O'Brien and Alistair Barrie. His last four Edinburgh shows - Closet Optimist, Feminist Porno Jihadi, Gluten Free Jesus and Nick Revell vs Lily, Evil Cat Queen of Earth Planet and The Laughing Fridge all received four and five star reviews. 
Revell will be performing a version of the radio show at the Edinburgh Fringe this summer. Before then he is warming up for the recording with a show at Kayals at the Leicester Comedy Festival on February 25 titled Sympathy for the Revell. He explains the different title thus: "Because you have to come up with a title way before you have any idea what the show is going to be, and also, because this title is the kind of catchy but appalling pun I can use and re-use in the future." Buy tickets here.