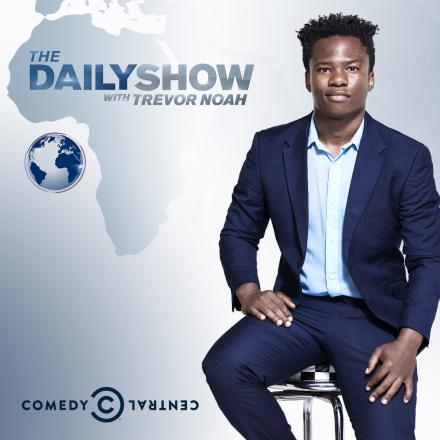 Comedy Central has announced that host Trevor Noah has selected Loyiso Madinga (pictured) to helm topical segments for the African broadcast of "The Daily Show with Trevor Noah." Inserting local relevance to the global hit, the South African-based correspondent's segments will air intermittently on Comedy Central in South Africa. The first piece, a field report from the African National Congress Elective Conference, will debut in Africa on January 11th. 
"As wild as Donald Trump is for America, many countries around the world have Trumps of their own and since 'The Daily Show' is in many countries, we thought 'why not give each country a chance to show off their stable geniuses?,'" said Trevor Noah.
"Trevor's curious obsession with South Africa aside, this is a great step in the continual globalization of 'The Daily Show,' which has expanded to unprecedented levels since he took over," said Kent Alterman, President of Comedy Central.
"I am really excited to create a voice for local satire. What is really great is this places an authentic spotlight on local comedy and presents a reality that combats the stereotypical perception of Africa. Being part of 'The Daily Show', I get to join the best conversation in the world" said Loyiso Madinga. 
 "We're always looking for ways to take global hits and localize them for regions around the world by adding great local talent, like Loyiso," said Jill Offman, Executive Vice President and Head of Paramount Channel and Comedy Central International.  "This is a pilot, so down the road you may see more internationally based correspondents, making 'The Daily Show' a truly global yet local show for regions around the world."  
Loyiso is a stand-up comedian from South Africa who has quickly risen to being a celebrated international comic. Loyiso's career has been on the fast track since his debut in 2012 where he also shared the stage with international acts such as Tom Segura. Since then, he quickly became a regular on local comedian, David Kau's "Blacks Only" line up. He has also travelled South Africa as part of Trevor Noah's Nationwild tour and represented his home country at the Montreux Comedy Festival in Switzerland and Busan Comedy Festival in Korea. Loyiso has written and performed on the two-time Emmy finalist satire show, "Late Nite News" with South African, Loyiso Gola, and also written and performed on the hit local sketch show, "Bantu Hour." 
"The Daily Show with Trevor Noah" airs at 21:30 CAT on Comedy Central across Africa. Viewers can follow The Daily Show on Twitter (7.3M followers) and Instagram (1M followers), subscribe to their YouTube channel (2.7M subscribers) and become a fan of The Daily Show on Facebook (7.5M fans). Fans can follow Trevor Noah on Twitter (8.5M followers), Facebook (4.7M fans) and Instagram (2M followers).