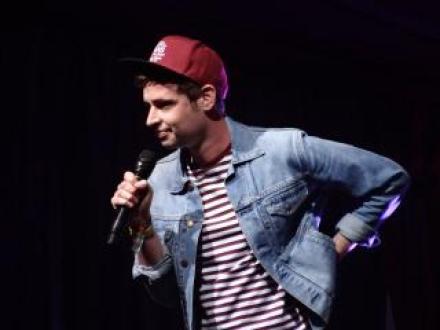 Comedian Brennan Reece is to be the voice of the new winter version of Love Island.
Survival Of The Fittest will air on ITV2. Set in the sizzling South African savannah, it will pit a team of girls against a team of boys in the ultimate battle of the sexes.
Across the series, the two teams will battle it out in daily physical and mental challenges to determine which sex comes out on top. But with a huge cash prize at stake for the winners, where will the single boys' and girls' loyalties lie? Will it be mates over dates? Or will any of them give in to temptation and end up 'in bed with the enemy'? And when their fate lies in the hands of their opponents, will it be a case of keeping their friends close but their enemies closer?
Reece says: "I am so excited to be a part of the show. The closest I have ever come to being on Safari was a school trip to Chester Zoo one November, no one wants to see a crocodile shiver."
Scottish comedian Iain Stirling has made his name with his knowing commentary on Love Island.
Reece picked up a lastminute.com Edinburgh Comedy Award Best Newcomer nomination in 2016 
Picture © Bruce Dessau