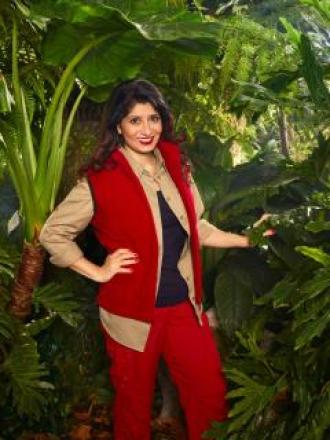 Comedian Shappi Khorsandi is the first celebrity to be voted out of I'm A Celebrity Get Me Out Of Here!
On being evicted she told interviewer Joe Swash that she had one jungle regret: "I wanted to do more creepy crawly snakey things."
After leaving Khorsandi tweeted: "Out of Narnia! My fam weren't there to meet me as my baby girl has high temp. Cuddled up with my babies now. What a blast but SO happy to be out! Big love and luck to my campmates xxx."
It has not been a good week for comedians on reality TV shows. Last Sunday Susan Calman was voted out of Celebrity Come Dancing. There has been some controversy over Calman unfollowing the Strictly Twitter account but she explained that she was still a huge fan of the show, but she was sad and following it on social media would only make her sadder. She says her ambition now is to be Dr Who, or failing that, she tweeted: "Or, to be honest, just be allowed anywhere near Doctor Who in any way."