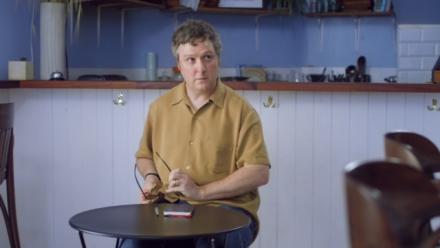 Is Tim Key the hardest working man in showbiz? As well as performing onstage in his brilliant new live show he has recently popped up onscreen in Detectorists, Zapped, Gap Year and loads more.
And now he pitches up in this one-off short film written by David Elms, entitled Regular, opposite Laura Marling.
Key plays a regular customer in a coffee shop who asks the barista, played by Marling, a number of unexpected questions, which boil down to one thing. Does she ever think of him or does she just serve him his flat white and move on with her day? 
It's a lovely little piece that doesn't necessarily go in the direction you expect. Key has one of those faces that simply forces you to keep watching him but that's not such a big deal here - Regular is only five minutes long.
And if you pay attention you'll spot Ian Hislop's son Will make a brief appearance at the end.
Thursday, November 23, Random Acts, 12.05am. Then on All4 here.