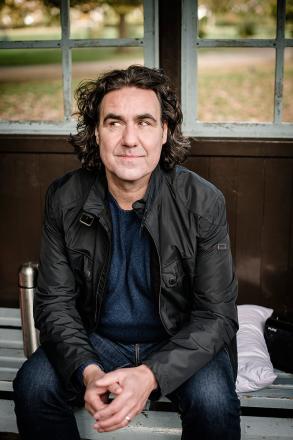 With only three dates of his 'An'Another Fing…' tour left to come in Brighton later this week, Micky Flanagan, has turned record breaker; sending records tumbling on his 2017 tour.
 
The 'An' Another Fing…' tour is the biggest comedy tour in the world this year, selling an astonishing 600,000 tickets including 12 sold out O2 Arenas, making it 16 London Arenas in total; another record.
 
After his latest O2 Arena run, Micky hit 21 total career shows at the venue and he was presented with the keys to The O2, a feat held by very few people. Any act to reach the staggering milestone receives the keys to the venue in recognition of their achievement.
 
Consistently throughout the tour Micky has broken sales records for the most seated tickets at venues all over the UK including shattering the previous record set for a seated show at the Metro Radio Arena in Newcastle, beating Lee Evans' record for a seated comedy event at Sheffield Arena, and then following it up on the second night by selling more tickets than ANY other act at the venue. More recently he has also beaten the seating attendance record at the Cardiff Arena.
He also took the accolade of best-selling comedian of 2016 on pre-sale tickets alone!
 
This tour follows his record breaking "Back In The Game" tour of 2013 which spanned an incredible 129 shows - making it the biggest comedy tour in the world that year - having sold over 500,000 tickets.
Tickets for final dates here.